Improvements with 5.0.4.4.2 version
New report on Ignition On/Off events
Offers you an understanding on when & where exactly your vehicle's ignition was switched on/off.
Reports => Others => Ignition On/Off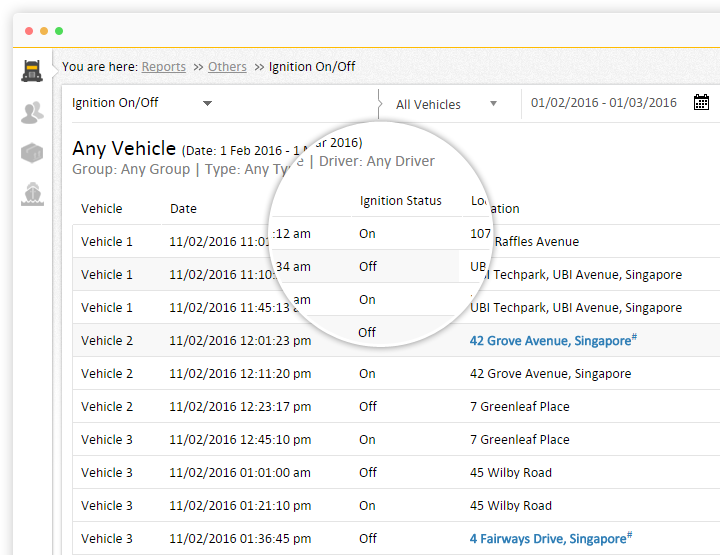 Spatial view now available on Overspeed report too..
Reports => Driving Violation => Overspeed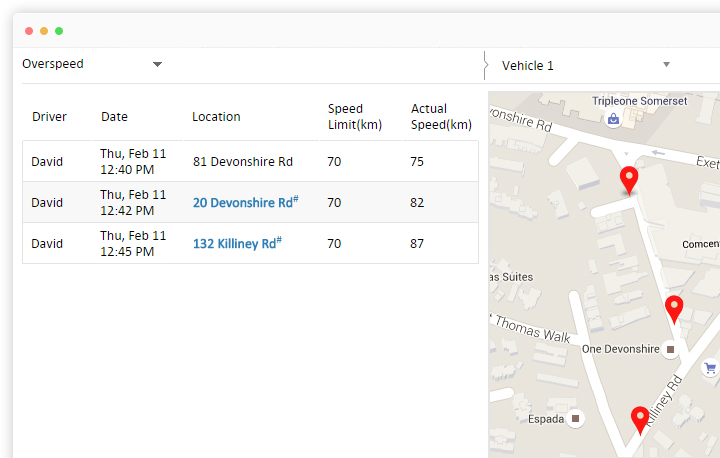 Other Improvements
Two more fields added to Staff Time Sheet report – Location & Pick up/Drop off.
Revamped scheduled trip report; now offers scheduled & actual arrival/departure times on waypoints too.
User can now set a speed limit to rate driver's performance in driver scorecard.
Re-defined seatbelt violation rule ie., a violation is recorded when:
For AVLView Partners
Lists all upcoming renewals that make it easy for partners to get renewals done on time.
Perform IO Mapping for newly added vehicles – Set & configure digital/analog ports and add/modify analog formula per vehicle.
Stage records (vehicle snapshot based on IMEI no for a specific date) for immediate troubleshooting.