Track your vehicles live
School bus monitoring to ensure kids' safety
From monitoring the speed of the school bus, and when and where a student gets on and off the bus.
Monitor your vehicles live
Userfriendly, swift, benefits parents as well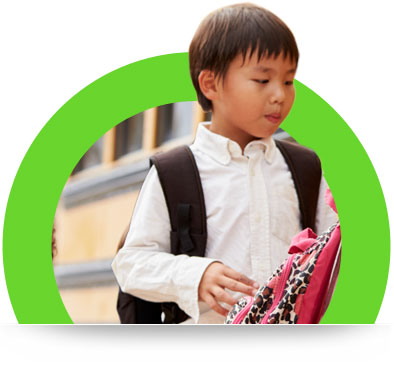 School bus monitoring benefits
AVLView provides real-time school bus monitoring, alerts and smart tools to help students, parents and drivers go through the school day smoothly.
Simple, easy to navigate web platform.
For those who are on the go, a mobile app is available for both iOS and Android versions.
Push notifications, SMS and emails to keep you posted on all the latest developments.
Parents can also access both web and mobile interface.
Be up-to-date, alerted.
AVLView sends out data packets to show the current location of the school bus. Parents, children, school authorities and the bus drivers would all benefit from this system.
Real-time monitoring of vehicles with exact location and time.
Timely alerts on buses approaching pick up or drop off points, delay or early arrival and departure.
Set speed limits to get alerted on over speeding and rash driving.
Contact information of parents and students readily available.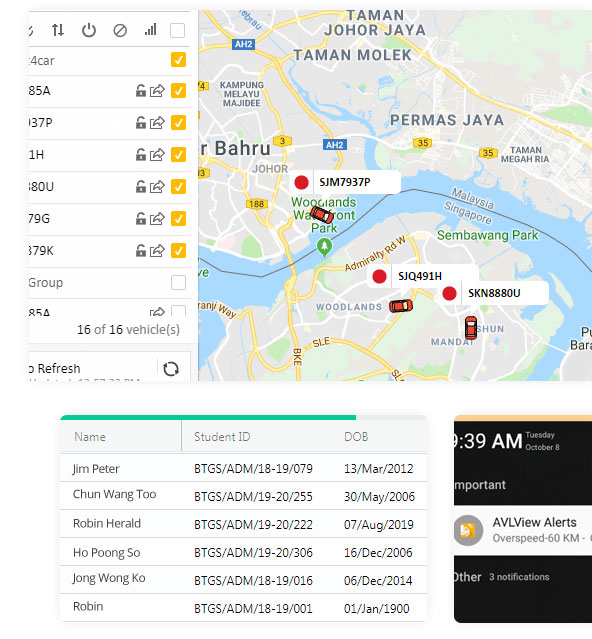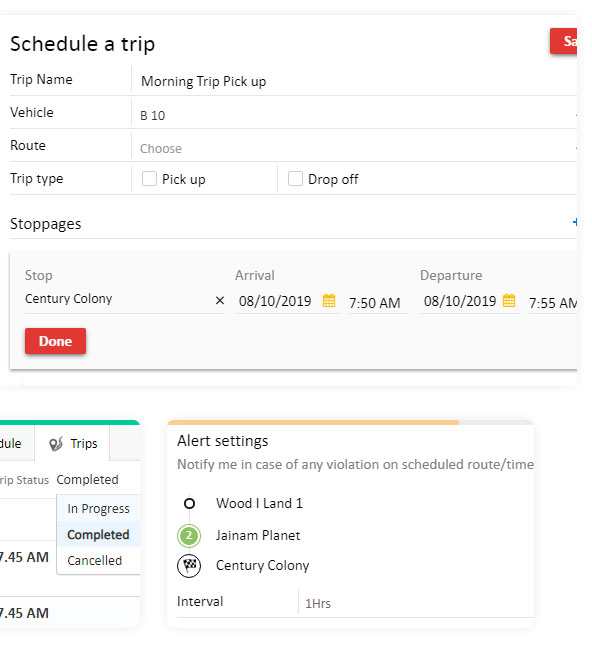 Easy to plan, track live status
Multiple pick up and drop off points, complexity in allocating buses to various routes, and overlapping of trips might be causing real trouble for you.
AVLView makes bus monitoring quite simple to schedule the trips according to various school bus routes and times of your choice.
The system calculates the Estimated Time of Arrival (ETA) so that you set both arrival and departure timings.
Monitor the status of various trips, i.e. in progress, completed or cancelled.
You can repeat the same trip schedule for all seven days in a week.
Better informed parents, no more safety concerns
Due to the rising cases of emergencies involved with school bus transportation, its usual parents keep enquiring about the delay in the pick-up and drop off timings.
Parents can view the real-time location of their children.
Just before the designated pick-up or drop-off point of kids, parents will receive notifications including the Estimated Time of Arrival (ETA).
Using RFID feature, parents can view student-specific details.
Parents will receive notifications in case students failed to get on or off the bus, or boarded the wrong bus.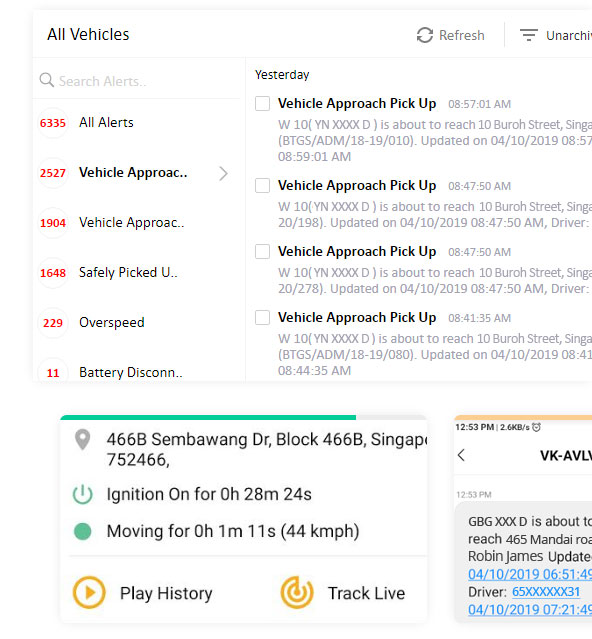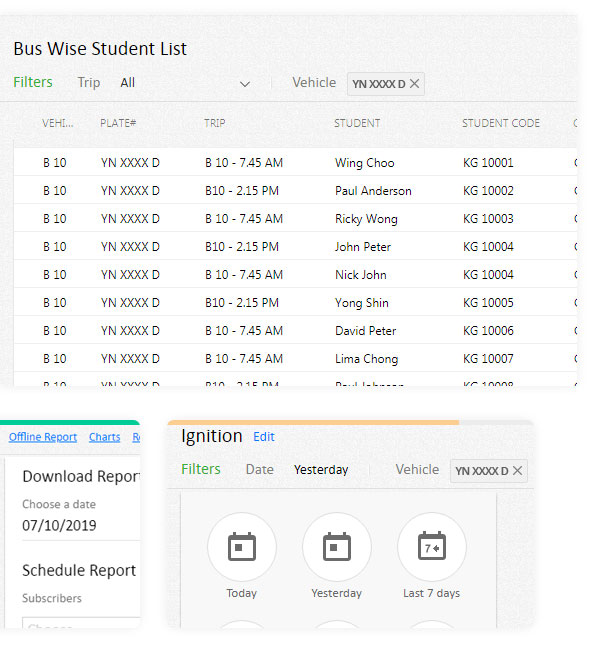 Easy to retrieve reports (Online and Offline)
AVLView reports are simple, easy to comprehend and can be generated Ad-hoc quickly.
You may generate reports with the vehicle, trip name, trip type (pick up or drop off) student name, student code, class, division, route and stoppages.
Generate reports based on the picked up and dropped off timings.
You may opt to schedule reports on a daily, weekly or monthly basis.
You can retrieve historical reports of up to past one year. It relieves you of maintaining record books and registers.
In compliance with KMVD AIS 140 VLT standard
In the state of Kerala in India, Motor Vehicles Department (KMVD) has made it mandatory to install Vehicle Location Tracking (VLT) devices, meeting AIS 140 standard, in all educational institution buses.
As a school authority, you might be contemplating the decision of how to choose a franchisee from the list of approved vendors empanelled with KMVD.
AVLView platform can interpret the data from many AIS 140 compliant GPS devices empanelled with KMVD.
AVLView helps you tag your vehicle to KMVD's Suraksha Mitra Portal and helps secure the vehicle tracking system installation certificate.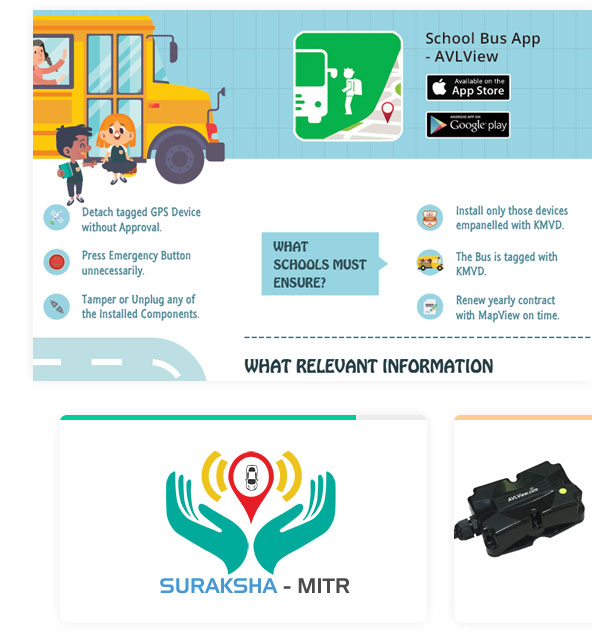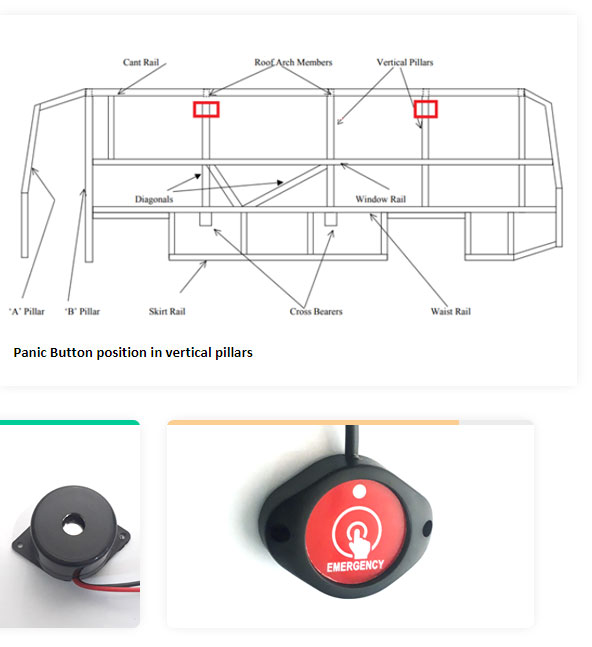 Enhanced security features
As the cases of attacks against students are quite rampant, the Suraksha mitra AIS140 standards ensures enhanced protection for the students by implementing additional security features.
All buses require emergency panic buttons that trigger a loud noise to alert other passengers and the public on a crisis.
Moreover, it also sends panic alerts to the Police control room and the school about an emergency.
Besides, if the bus crosses the speed limit prescribed by KMVD in each geo zone, it triggers a loud noise with high frequency.