Field force automation for Android phones with personnel tracking will change the way your mobile staff do business in the field.

Track your field force on the map realtime and know exactly what is going on in the field. Automate mobile staff management process, accelerate the speed from lead to deal and transform from just visiting places to hitting targets FAST.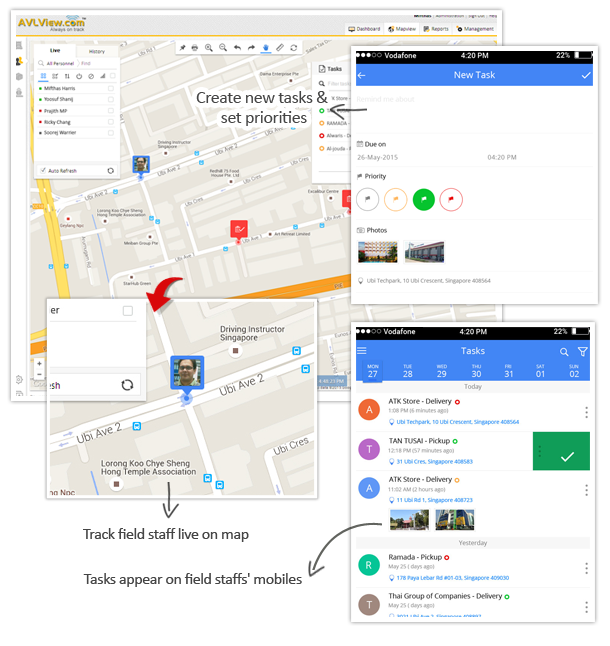 Be in total control of your mobile staffs @ work times, connect with your staff in real time, know their locations, track their mobility and send them jobs/tasks with activities geotagged.

New & improved UI.
Minute by minute updates on whereabouts.
Cell triangulation – Tracking active even when GPS is switched off.
Low phone battery usage.
Add tasks & field staffs could update live on task status.
Endless no. of task locations (POI's) can be created.
Deployed on cloud; track from anywhere, anytime.
History backup of upto 6 months.
Uses Google maps premier API; SSL certified SaaS.
Can create numerous sub users; assign roles/privileges as required.
Informative chart on task management; count on opened, rejected & completed tasks.
Pretty easy to begin, track your field staff in 4 steps

Interestingly, the work force automation app comes with the most economical price plans suitable for any business.

Other Improvements
Push notification for alerts on iOS/Android devices (iPhones, iPad, Android Phones/Tabs).
Fuel consumption/real time fuel level charts on iOS & Android apps.
Email alerts to be more informative with group name, driver name & driver contact no.
Alert count to be shown individually on Alert details page.
Advanced search on vehicles by group in MapView.
iButton tamper alert on continuous ignition switching.
New report on vehicle summary; shows consolidated vehicle activities for a specific period of time (user defined).
Alert on abnormal engine temperature levels (available only for devices with canbus connectivity).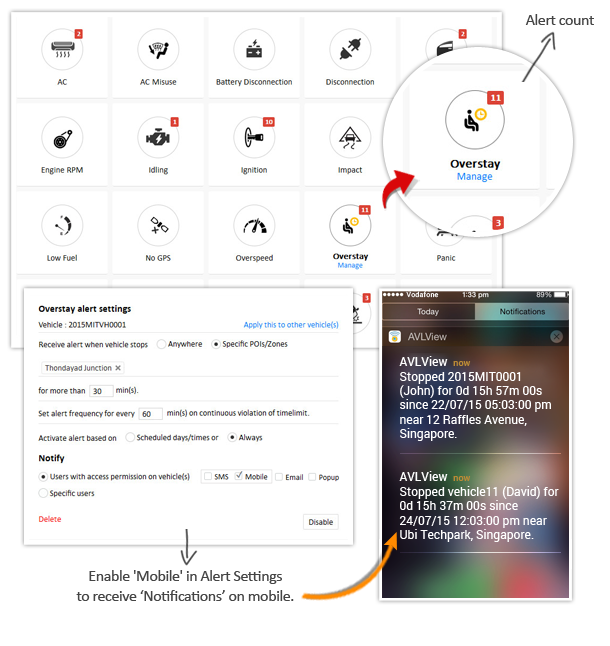 Please contact us for more information on the workforce/field force app.