Monitor and analyse fleet usage
Fleet analytics offer practical information on your vehicles' productivity, along with in-depth driving analysis to help you detect and address issues before they cost you dearly.
Check if your fleets are managed and utilised correctly
Driver scorecard
Fleet utilisation metrics
We needed a means for clients to find elements from existing websites that they'd like to see in their new project. Volley fit the bill.
Fergal Walsh,
Rezayat Sparrow Arabian Crane Hire Co Ltd.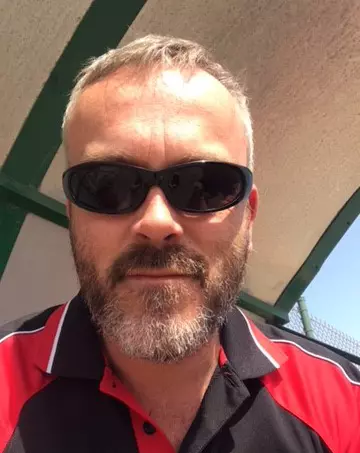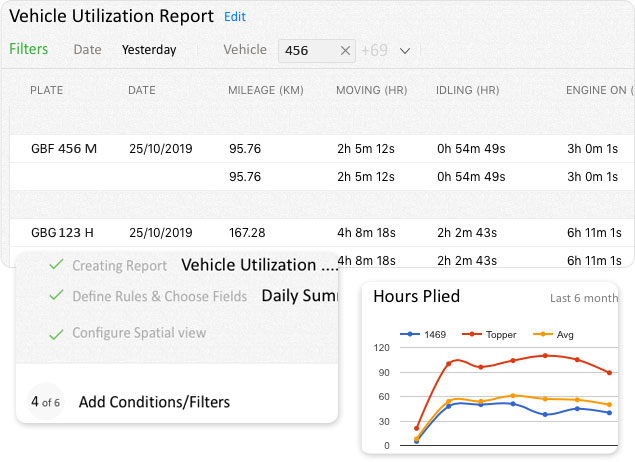 Fleet utilisation
Better fleet management begins with better measurement. Cutting through all the chaff to determine the most insightful fleet metrics can be quite a challenge.
But it is important to have the right set of metrics that can give fleet owners the critical feedback on whether fleet operational initiatives are achieving the desired objective.
Hours Plied;
Distance Travelled;
Utilized percentage;
Operating cost.
Utilization Metrics
Meaningful data and chart helps to provide an insight in to the vehicle utilization based on certain criterias.
Sensible, real-time information on your vehicles' performance lets you make smart decisions for fleet automation in a swift manner.
Vehicle utilisation chart;
Compare ideal vs actual usage of your vehicles;
Analysis on distance travelled, hours plied and trips made;
Data that helps rein in operational costs;
Operational cost;
Loss (if any).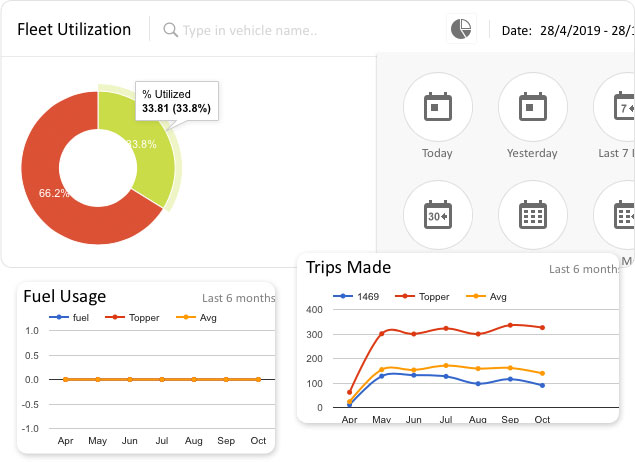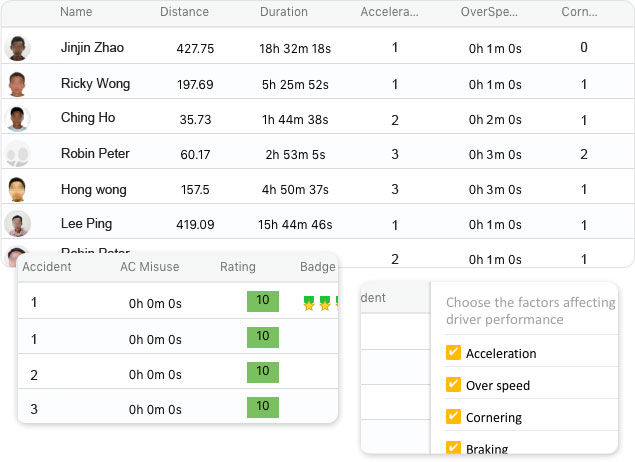 Driver Scorecard
Driver scorecard provides you a better understanding on the performance of drivers assigned to each vehicle and generate ratings for drivers based on the available data.
This enables you to analyse if drivers are using/utilising vehicles in the best possible manner and take necessary steps for improvement if required. Score card details on
Distance covered;
Duration;
Overspeeding;
Rash driving;
Ac Misuse.
Regain control with Live GPS vehicle tracking!
Sign up for a trial account today.