AVLView ver 5.0.4.2
Points of Interests
Latest feature addition helps you set a color code for each PoI category as shown in the following image (eg: Bus Stop – Blue, School – Red, Parking space – Yellow etc).
MapView -> Manage POI/Zones -> Create -> Category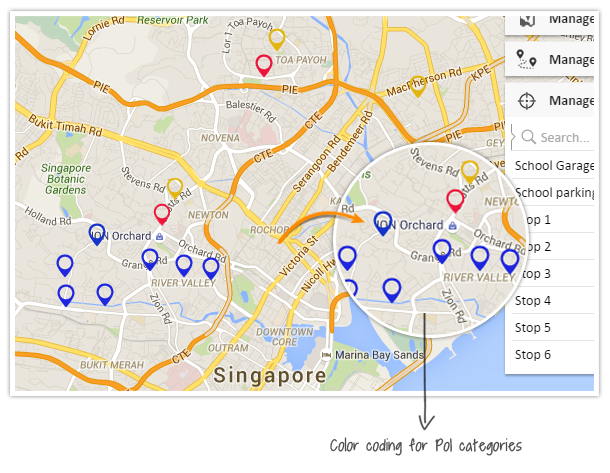 Suggested PoIs: stoppage points from vehicle history to be suggested as possible Points of Interests, you may choose or dismiss the suggestions; you may now add & assign the suggested PoI as a spot fence on the go.
These stoppage sites could be your warehouses, pickup/drop off points, delivery points, client sites or project sites.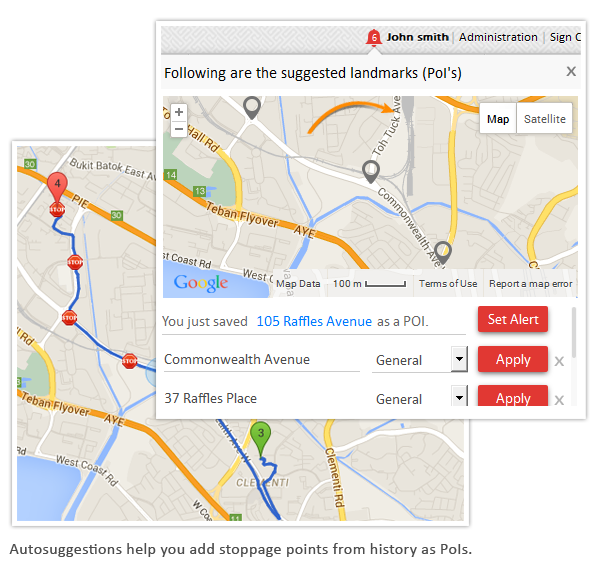 Module navigation strip added to Full screen window
Where modules (such as Dashboard, Mapview, Alerts etc) are shown with respective icons, so you may switch easily to any other module without minimizing to normal view.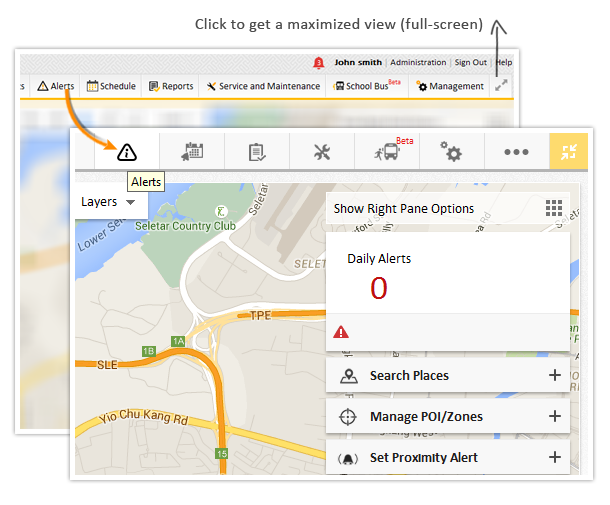 Stacked up pop-ups: stack up alert notifications on screen, you can view up to 3 notifications at a time.
To enable stacked pop-up feature, go to:
Administration -> Basic Settings -> Pop-up Notification for Alerts -> Enable Stacked Pop-up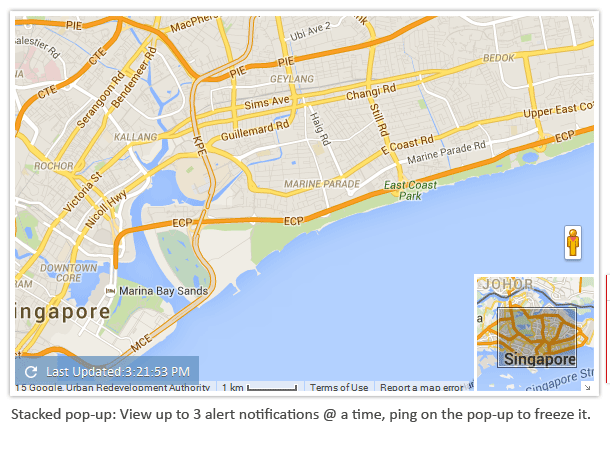 Other Improvements
Idling report to have a filter similar to stoppage report. Eg., if you specify 'Greater than 5 minutes', all idling instances with a duration of 5 (and above) minutes shall be listed on the report.
Language settings for receiving alert notifications re-defined; now can be accessed from user profile on top right hand side of AVLView screen.
Changes in Speed report:
Minor bug fixes & other improvements in school bus module.