Release notes – AVLView ver 5.0.3.4
From now on, a new intelligent tool would periodically suggest random locations/points based on a lot of factors. This feature is quite useful and helps identify relevant landmarks and mark them as Points of Interest for your business. These landmarks could be your warehouses, pickup/drop off points, delivery points, client sites or project sites.
Suggested landmarks
This could be added as Points of interests with ease as shown in the following image.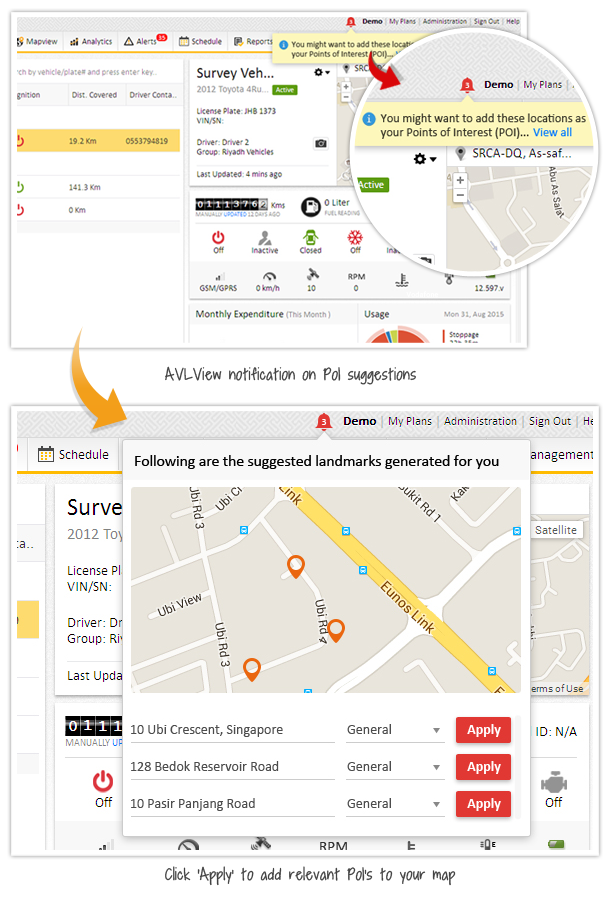 Download Raw data
Some of our clients recently asked about the possibility of downloading the raw data ie., the data the device sends to the cloud servers from time to time. With this release, you can, at the location shown (image) below.
Reports -> Raw Data -> Download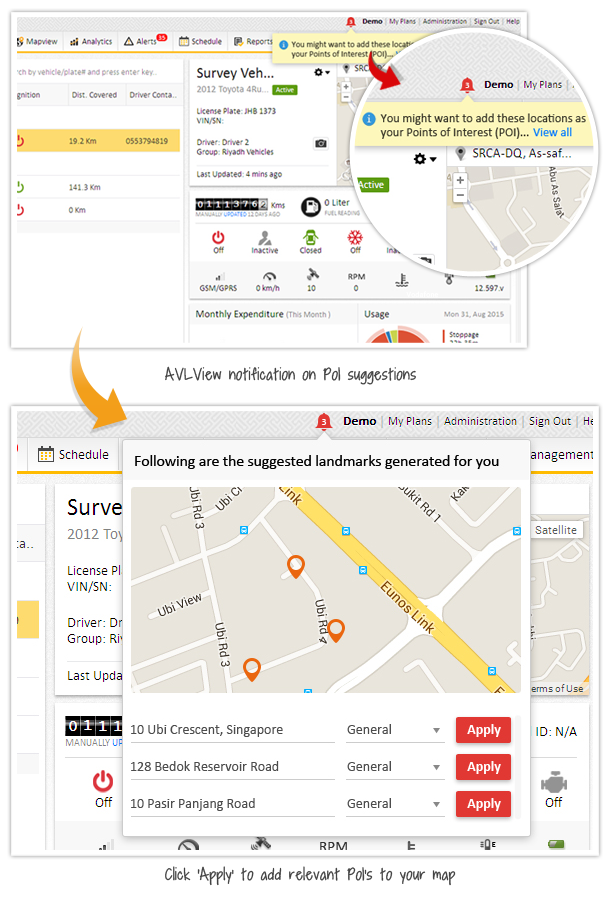 Trip Costs
A trip could carry with a cost based on Route, Stop-over or Overnight stay. These values could be manually entered while creating a trip involving multiple via points.
Schedule -> Create Instant trip -> Add Trip Costs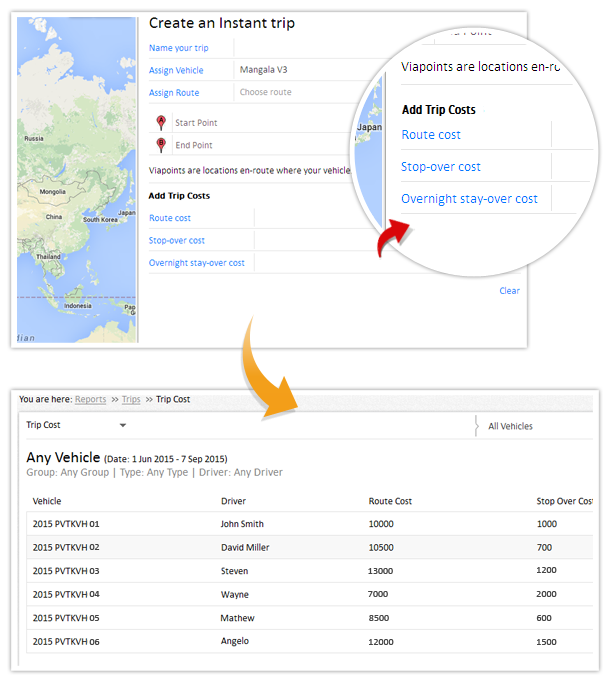 Other improvements
Mobile notifications for Scheduled trip violations.
Disable an alert for all vehicles on a single click.
Location names in Alerts, Reports etc to appear in Arabic language for users who set 'Arabic' as their default language.
Other minor improvements