Track your vehicles live
Make transportation more passenger centric
Overcome safety concerns raised by passengers, optimise trips, and avoid delays.
Monitor your vehicles live
No stress transport, happier customers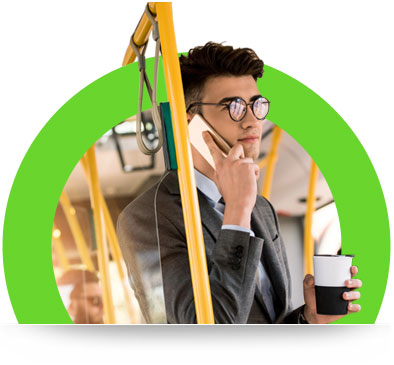 Benefit
GPS tracking systems help you easily overcome daily challenges by optimising your transportation business and becoming more customer-centric.
Be clear about the metrics to be monitored.
Effective vehicle utilisation.
Delighted customers.
SIMPLE, FAST, INTEGRATE
AVLView's GPS tracking system for transportation keeps you well informed on each activity, alerts you on irregularities and be proactive enough to meet the daily challenges.
Simple, easy to use web interface where navigation is quite effortless.
Mobile app with both iOS and Android versions for those who are on the move.
Push notifications, SMS and emails alerts you on each and every movement.
Integrate your internal software with AVLView platform using APIs.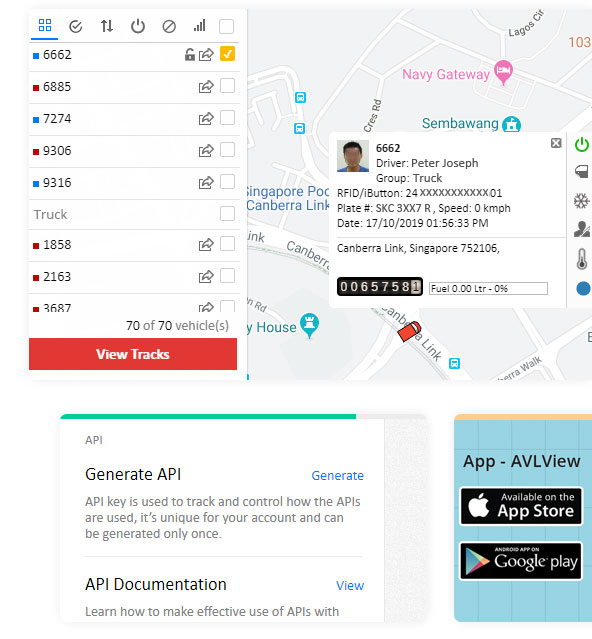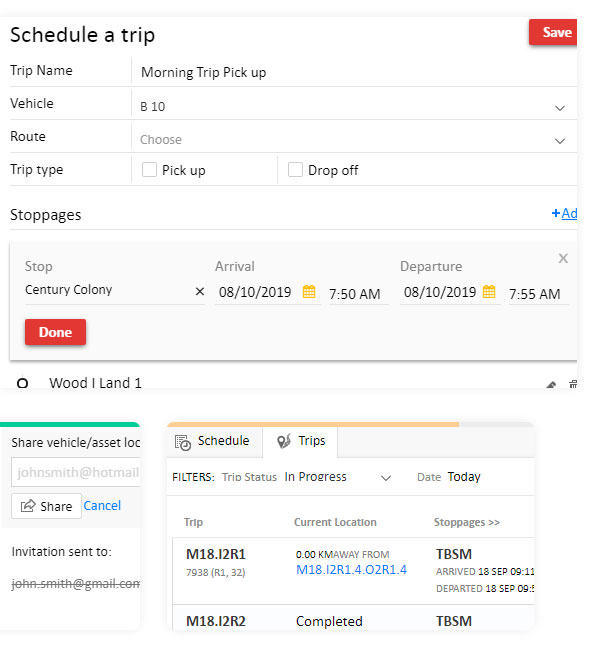 EASY TO PLAN, TRACK AND SHARE
You don't have to worry anymore about the complexities involved in planning trips for buses plying across multiple locations as its quite easy now to execute your plans quickly.
View the various routes, locations and stoppage points in AVLView's vehicle tracking system.
Mark the points and plan trips for various routes as per your business requirement.
Track the real-time location, date, time and driver contact no. of all the buses.
Share the live vehicle location to customers as well.
REDUCED DELAYS, NO MORE DEVIATIONS
With AVLView's GPS tracking system for transportation companies, it's quite easy to tackle the most important obstacle faced i.e wastage of time.
Track the exact time of arrival and departure of all the buses.
Be alerted on any delays, you can view the timings in reports as well.
Any deviation from the pre-planned routes will be alerted.
Set the time of stoppage and track wastage of time due to breakdowns, maintenance, etc.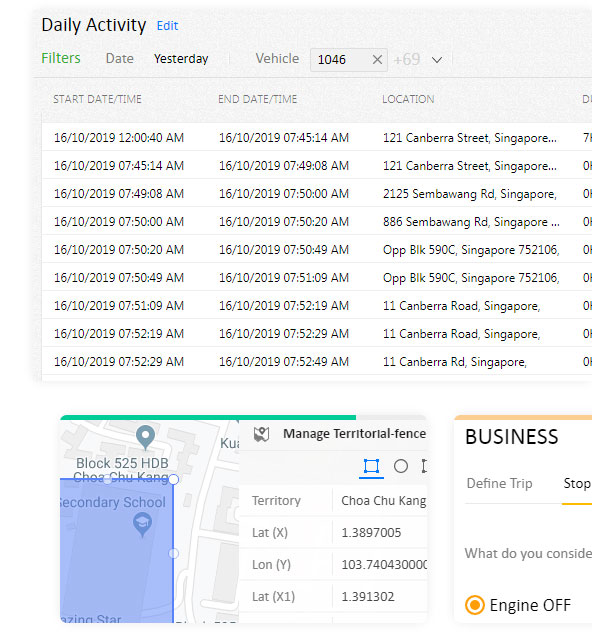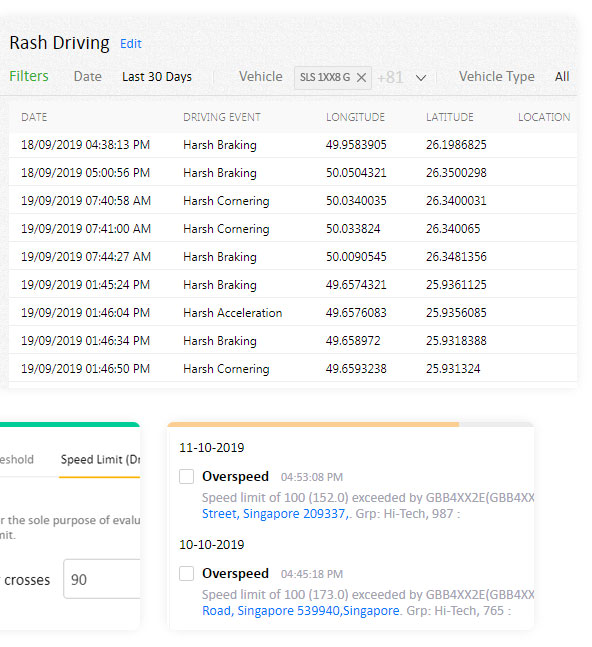 CURB OVER SPEEDING, MONITOR DRIVING HABITS
You might have come across such situations where you are penalised by traffic authorities due to drivers exceeding the speed limit permitted in each geo zone.
Set speed limits and be alerted as and when the specified limit is crossed.
Monitor rash driving using multiple parameters such as harsh acceleration, braking, etc.
Recognise good driving habits that can easily be generated in the form of reports.
Set alerts and keep a tab on time wasted due to excessive idling of vehicles.
MONITOR FUEL USAGE, NO MORE PILFERAGE
Skyrocketing fuel expenses might really be a cause of concern for you as fuel pilferage is quite rampant nowadays.
AVLView's digital fuel sensors help you monitor the present fuel level in the fuel tank.
No more fuel pilferage as you will be alerted on variations in the quantity of fuel level.
Reports can be generated on the exact date, time, location and quantity of refuel.
You can compare the quantity of refuel in AVLView reports against the fuel bill submitted by drivers.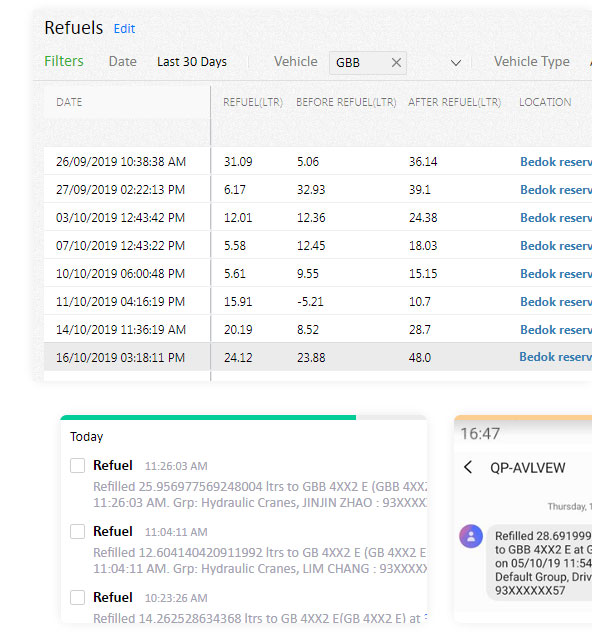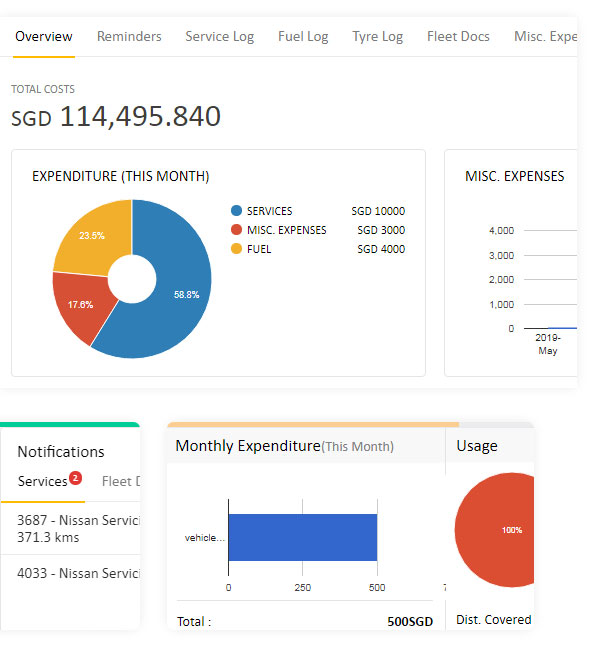 CUT DOWN MAINTENANCE COSTS, EXPENSES
Being in the transportation business, one of the pain areas you might be facing is the increase in maintenance costs due to breakdowns.
AVLView's vehicle tracking system provides you with timely reminders.
Be reminded to perform vehicle servicing, tyre change, oil change and any other periodic maintenance.
Readily available information on fuel expenses, cost per KM and amount spent on miscellaneous expenses.
On-time reminders for vehicle tax and insurance payments, fitness tests, pollution tests etc.
EASY TO RETRIEVE REPORTS
While managing your transportation business using a manual data entry system, drawing conclusions about the various expenses is never easy.
A transport management system makes generating reports based on multiple parameters relatively easy.
View distance covered, fuel consumed, mileage etc.in the same report.
Choose the fields of your choice, customise and create ad-hoc reports.
On a daily, weekly or monthly basis, schedule offline reports and subscribe to it.
Historical reports of upto last 1 year can be easily retrieved.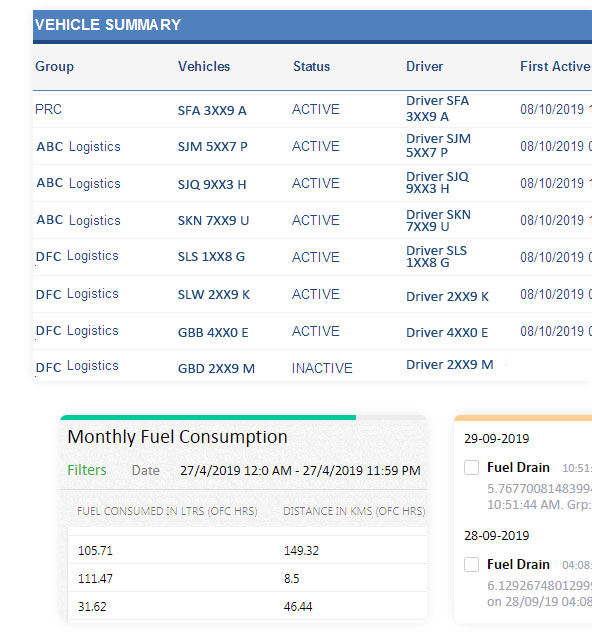 Struggling to get your transportation business humming?
You'll be up and running in seconds.