Emergency vehicle tracking
Track ambulances, enhance critical care services
The emergency services such as hospitals and ambulance services, fire truck services etc., can't afford even a tiny delay in decision making; it can cost a human life.
Monitor your vehicles live
Track ambulances live, share location instantly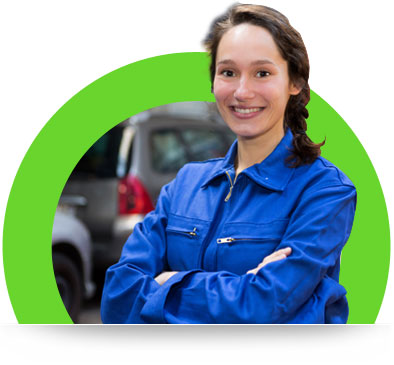 Benefits
Since you cannot afford to lose time, what matters is how quickly you assign vehicles to the patients who are anxiously waiting for your service to reach their location.
In such critical situations, closely monitoring ambulances and fire trucks serve you with the most crucial factor you desperately seek – Timely information. With AVLView's ambulance fleet management software, it's pretty easy to execute your plans, that too in no time.
Easy to navigate web interface as well as a mobile application, both iOS and Android versions.
View all emergency locations in the route map, mark the points and plan your trips.
Track the real-time location, time and driver details of all vehicles in the route map.
Share the current vehicle location with the customers waiting at the emergency location.
BE EMERGENCY READY, QUICKLY CHANGE YOUR PLANS
Being in the business of emergency services, you might be receiving many such calls that comes at very short notice and you need to be flexible enough to tweak your plans.
AVLView's ambulance fleet management software lets you serve any emergency requests.
Group your vehicles according to region, vehicle type.
Using the instant trip feature, you can plan any ad hoc emergency requests.
You can view the vehicles plying in closeby locations.
Call up the driver nearby to the emergency location and assign the task.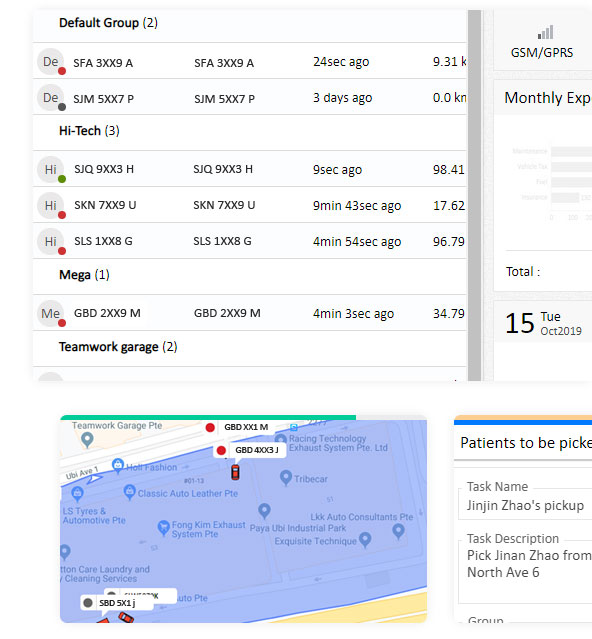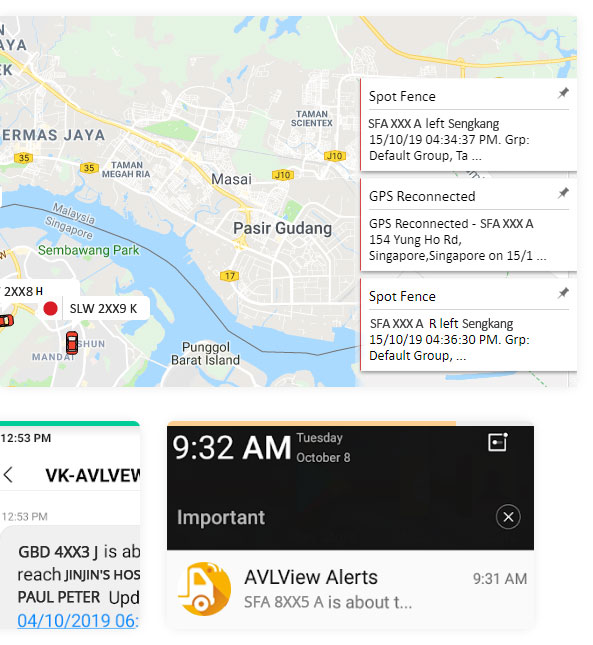 BE ALERTED, CUT DOWN WASTAGE OF TIME
As every second matters in the business of emergency services, you need to be quite vigilant about wastage of time.
AVLView's ambulance fleet management software relieves you of all the worries associated with unduly delays by alerting you on time.
Be alerted via push notifications, SMS and emails.
Monitor the exact time when the vehicle entered or exited the hospital/office or any other spot.
Proximity alert to notify you when the vehicle is about to approach the location of incident.
Receive alerts as and when the vehicle stays in a particular location for more than a specified time.
NO MORE SPOILAGE OF MEDICINES
Expensive pharmaceutical drugs transported in refrigerators and freezers of ambulances lose their efficacy due to temperature fluctuations.
AVLView's temperature sensors helps you to effectively keep a tab on variations in temperature levels of medicines.
Set the temperature levels according to the degrees prescribed for various medicines.
Get alerted on temperature variations immediately.
No more monetary losses due to medicines losing efficacy and becoming ineffective.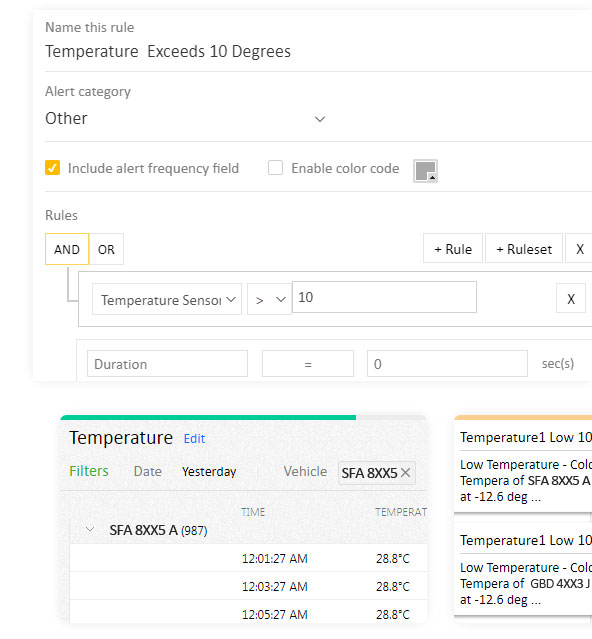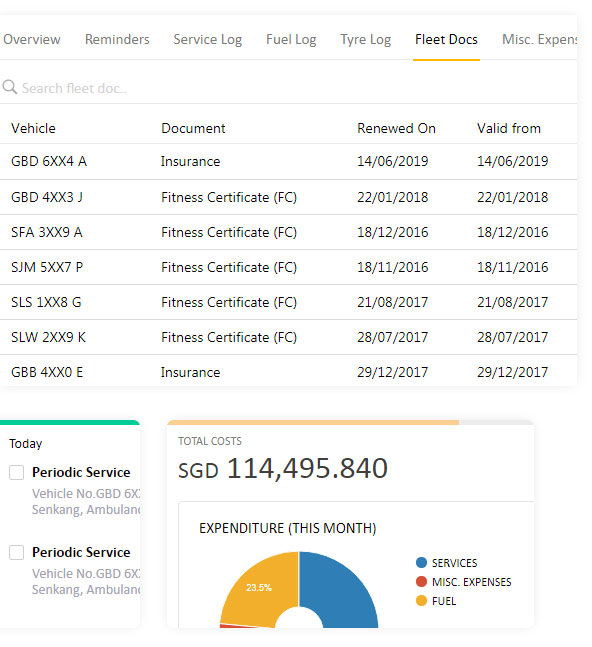 REDUCED BREAKDOWNS, TRACK EXPENSES
It will cost you dearly when your ambulance meets with a breakdown and failed to reach the location of a patient who is in sinking stage, requiring immediate attention.
With AVLView's GPS tracking system for ambulances, you don't have to worry anymore about the lapse in service.
Reminders on periodic maintenance including vehicle servicing, tyre change, oil change, etc.
Timely reminders on insurance payments, tax payments , fitness, pollution tests etc.
Keep track of fuel expenses, the amount spent on services and other miscellaneous expenses.
EASY REPORT GENERATION
Though your vehicles ply all day through different routes, you might be lacking sufficient insights for decision making to optimise your business.
You have all the details readily available in AVLView's application's reports section.
Various parameters such as locations covered, distance travelled etc.can be viewed in a single screen.
Schedule and receive offline reports on a daily, weekly or monthly basis.
Historical reports of up to past one year can be retrieved in no time.