From now on, you can generate ad-hoc reports for personnel tracking from two pre-defined templates, Daily Summary, and Tasks. This way, you gain a better control on the kind of personnel tracking reports your business requires.
Reports => Daily Summary/Tasks
You would get a quick understanding of the tasks, i.e., total no. of tasks along with the count of open, accepted, rejected and completed ones from the 'Tasks' report summary.
Moreover, you will get to know when exactly a task was accepted, rejected or completed with the location details and task description.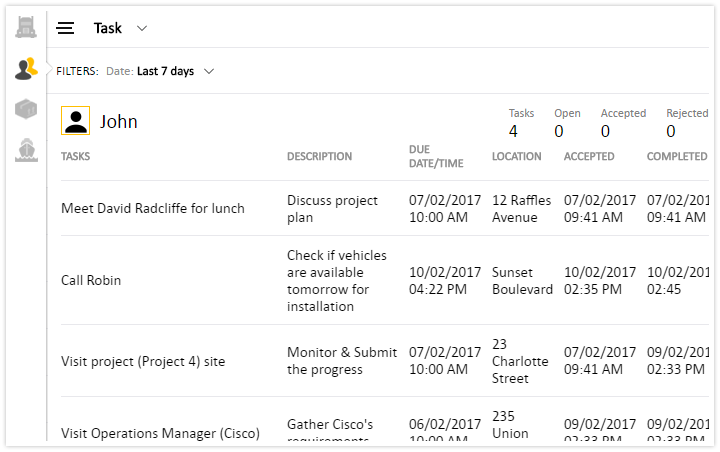 No longer do you have to scroll down the stage tasks to create a new task, '+' button on the stage header helps you do it with ease.
Tasks => Stage => Add button '+'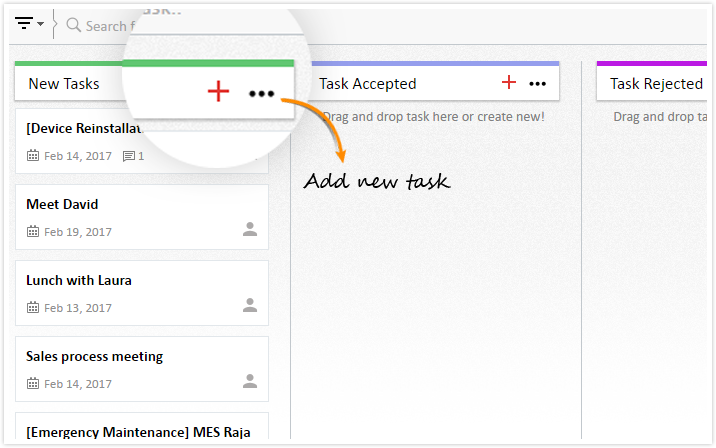 Other Improvements
View task details as pop-up from Calendar view itself.
Identify paid & unpaid leaves taken (given different color codes).
Export task schedules as an xls file for future references.
Historical records of tasks available for up to 6 months.
Revamped look for Fleet Analytics
Compare the performance of your vehicles with the improved Analytics user interface (UI).

Analytics => Utilization Metrics

.
Analytics => Driver Scorecard
List vehicles with ease using Group & Type filters on the dashboard.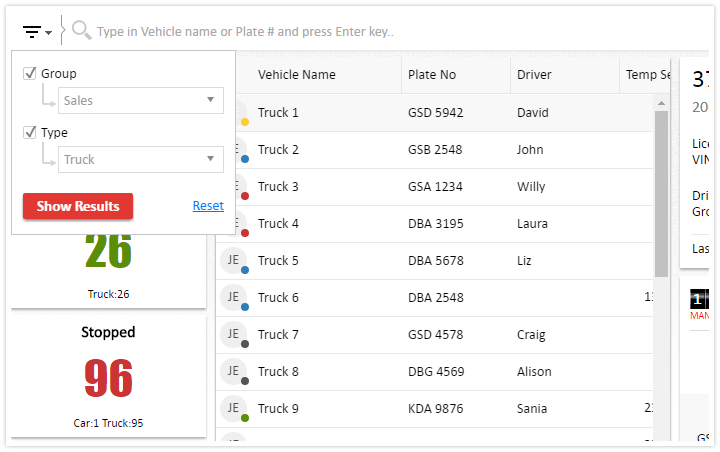 Other Improvements
Alert log to have a further filter based on alert type; you may now trim and generate alert log report based on the alert type you choose.
Reports => Others => Alert Log
Add multiple working hours for organization & department.
Administration => Organization