Automotive Industry Standard 140 (AIS 140) is a set of standards published by Automotive Research Association of India (ARAI) designed to build an Intelligent Transportation System (ITS) specifically tailored to gain total control over public transportation system in India.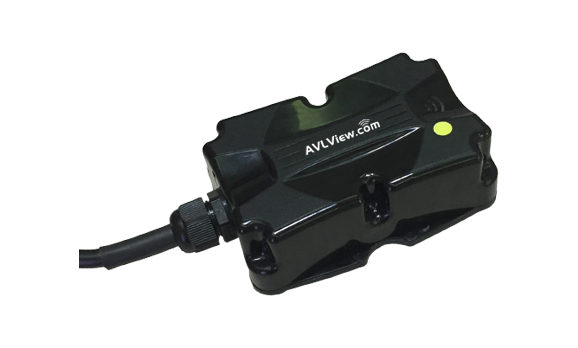 To comply with the AIS 140 guidelines every commercial vehicle (with yellow number plate) will need to have a real-time Navic/GPS tracking system with emergency request buttons (panic/SOS buzzer).
This mandate is in line with the notification from Ministry of Road Transport and Highways (MORTH) dated 28th November 2016.
Govt. of India, has directed all the state governments to enforce the standards, equip AIS 140 compliant GPS tracking devices with supporting software for all passenger-carrying buses and other public transport vehicles from April 1, 2018. Notably, Kerala Motor Vehicle Department (KMVD) has already made imminent progress with the first phase of implementation by enforcing school bus tracking a mandatory requirement across the state.
It is believed ITS would narrow all traffic-related issues and help Regional Traffic Office (RTO) in tracking a vehicle in case of an emergency. Passengers can also notify the control room in the event of a mishap or other emergencies.
The ITS initiative would force following sectors/industries to adopt the standard immediately.
State Road Transport Corporations
Domestic and Interstate Private Bus Operators
Ambulances and Emergency Response Vehicles
All Educational Institutions
Cars, Bus and Taxi Fleet Owners
Rent-a-Car Services
Taxi Ride Hailing Services
AIS 140 certified tracking devices
For a device to be AIS 140 certified, it should meet the following specifications:
1. The tracking device to be capable of obtaining real-time location information using Global Navigation Satellite System (GNSS); must include support for GAGAN, Indian satellite-based augmentation system.
2. GPS device to support 4 digital, 2 analogue and 1 serial communication (RS232) for interfacing external systems or peripherals (e.g. an emergency/panic button – SOS buzzer).
3. The device to have an internal battery that supports a minimum of 4 hours' backup (considering location update frequency at 60 seconds).
4. A device has to have the capability to transmit data to a minimum of 2 different IP addresses; one set of data (PVT data) to the first IP address for regulatory purpose and the second IP address exclusively for emergency request system.
5. It should be able to transmit position, velocity and time (PVT) data to back-end control Room (State Road Transport Undertakings' servers) using GSM/GPRS network.
6. Device to transmit emergency events to second IP address reserved for emergency response system. Once pressed, emergency/panic button should initiate an alarm to the configured IP address(s) as per standard.
7. Data transmission frequency from device to be customized, a minimum of five seconds to a maximum of 10 minutes (while in power saver/sleep mode).
8. Device to operate with an embedded SIM (e-SIM). i.e. embedded in GPS tracking device module.
9. The device GPRS module should have a multi-slot GPRS with in-built quad-band GPRS module with a lifespan of at least 10 years and more than 1 million read/write cycles.
10. A GPS device to have an internal antenna; although not mandatory in the case of integrated systems with vehicle/aftermarket OEM approved kits, and if fitment location prevents the internal antenna from functioning.
11. Device to support 'Over The Air' (OTA) firmware and configuration updates.
12. The device needs to be dust, temperature, vibration, water-splash resistant preferably IP65 rated or better and tamper-proof.
13. In case there is no reception (GSM and GPRS), alerts are to be stored in the device and as soon as the network becomes available the device will need to be able to send the information on high priority to the configured addresses.
14. Device to support A-GPS (Assisted GPS) and should have a unique IMEI number.
15. It needs to have three-axis accelerometer and three-axis gyroscope for getting the alerts on harsh braking, harsh acceleration, and rash driving.
16. The device must be developed to operate between 8VDC and 32VDC using vehicle battery input voltage range 12/24 volts.
These are the major requirements in addition to physical tests conducted by ARAI to make sure devices conform to the standards.
How did this standard evolve?
The reasons are many: increased on-road traffic due to exponential growth in numbers of vehicles; inability to enforce all traffic rules; increased accidents; delayed schedules; passenger inconveniences; increased vehicle-involved crime, etc.
With unprecedented rise in numbers of vehicles on the road in India's urban cities, towns, and areas, traffic congestion is already hard to handle, thanks to poor infrastructure.
Emergency evacuation is an almost moot point.
It takes an ambulance 45-60 minutes to cover nearly 10 kilometers in metro cities like Mumbai, Hyderabad, Bengaluru, Chennai, etc.
A public transportation system is the backbone of a country's economy. Nothing runs smoothly if the traffic is untamed and unorganized. Be it for monetary gain of the governments, or for the convenience of residents; public transportation systems should run without hiccups or long delays, offering safe and secure movement for the public.
ITS is a globally proven system and it is considered that equipping public transport vehicles with AIS 140 compliant hardware/software would help relevant authorities gain control, enhance efficiency, quality, comfort and safety. The system is supposed to optimize transportation across various states by utilizing existing transport infrastructure and mitigating the challenges in road traffic management.
With the help of historical data, such as animated replay of trips, alerts, exceptions and meaningful reports, authorities can investigate such incidents and take appropriate measures to curb previously unknown/unidentified risks involved in operations.
Moreover, ITS ensure faster responses to unforeseen incidents, such as delayed schedule, vehicle break-down or an accident. In short, every event requires immediate attention.
As per Times of India's report on the Revised Master Plan 2031 by the Bangalore Development Authority, 10 million Bengalureans will lose 60 crore hours a year to traffic congestion, valued at nearly INR 37,000 million. Around INR 13,500 million on fuel alone (nearly 1/3rd of the total estimated loss) and the rest on productivity (working hours).
A finding worth pausing to reflect on.
Given the multitude of problems, standardizing transport industry is the most viable solution, enhancing and ensuring top-rated efficiency. This is why Govt. of India began prioritizing these issues, which has resulted in Intelligent Transportation System (ITS).
AIS 140 implementation date
Beginning from April 1, 2018, AIS 140 is being implemented across the country for all public transport vehicles.
The foundational components of AIS 140 include widespread installation of GPS tracking devices, along with panic button/SOS buzzers (emergency buttons) for real-time vehicle location tracking and immediate emergency management measures.
All the existing, as well as the future vehicles, will soon be required to be fitted with ARAI approved GPS/NavIC units. It implies the automotive OEMs along with aftermarket companies need to have these systems ready.
With a few limitations and uncertainties yet to be addressed, a broader picture suggests AIS 140 targets various safety and security flaws in the public transport system and measures to overcome these challenges.
Standards on Intelligent Transportation Systems (ITS) has been provisioned with both system level approval and vehicle level approval. i.e., rules apply to both the ecosystem of public transport and individual components within the vehicle as well.
System-level approval is needed to enable retro-fitment of ITS systems on in-use vehicles. This mandate State Road Transport Undertakings (STUs) to commission a full-fledged ITS back-end infrastructure.
The standards have been provisioned for device level approval, ensuring approved makes/models follow the specifications published by ARAI on the standards set by Automotive Industry Standards Committee (AISC).
Delhi Integrated Multi-Modal Transit System (DIMTS) document stipulates that the hardware should be compliant with both GPS and IRNSS satellite systems.
With the satellite launch of IRNSS-1I, scheduled in April 2018, NavIC system would be fully operational for broader adoption and usage. Govt. of India is encouraging industry to innovate and come up with cost-effective chips and modules for this purpose.
The expertise of automotive embedded solution providers are also sought as CAN, OBD Stacks, and J1939 Stacks further have to be configured and integrated into the vehicles to develop a cohesive vehicle health monitoring system.
Devices that are compliant to the standard
So far, barely a handful manufacturers in India built GPS tracking devices that are compliant with AIS 140 standards. Following are the approved vendors (as on Sep 07th, 2018):
Concerns regarding the standard
Although AIS 140 standards could bring seamless benefits to the government and the public, quite a few concerns still cloud its implementation.
What happens to those vehicles in India currently equipped with GPS tracking devices over the past few years?
It is quite apparent that these devices do not comply AIS 140 standards. Fleet owners who previously installed non-compliant GPS tracking devices, to manage their fleet, have to replace them all else RTOs will not issue Fitness certificate.
Would it be reasonable to ask these fleet owners to replace old GPS tracking devices with compliant devices?
As of Sep 7th, 2018, ARAI's (Automotive Research Association of India) website suggests that models of only 23 vendors have been approved with AIS 140 standards so far. Can these vendors mass produce numbers of devices needed to cater to a huge country like India in a short period?
Another point to be discussed is the inclusion of embedded SIM (e-SIM) to these AIS 140 compliant tracking devices. e-SIM blows away all the traditional concepts of SIM cards, inserting into a slot, poking it out, etc. Additionally, e-SIMs are still not popular. A few concerns have already been raised, including:– Inadequate supply of eSIMs in India.
– Difficulty replacing a damaged component.
– Cost involved; estimated cost of e-SIM annual subscription is a bit too high.
AVLView & the Standard
Joining hands with Accord Software and Systems, AVLView has designed and developed an AIS 140 compliant GPS tracking device – NAVI-TRACK 257 – already approved by ARAI. The device supports all the requirements put forward by AIS standards.
In addition to AIS 140 compliant trackers (made in India), AVLView sells European devices too, such as Ruptela and Galileosky, that pave the way to an advanced mode of GPS vehicle tracking.
AVLView is many steps ahead of its competitors when it comes to quality of the device and stability of the software. Also as a fleet owner, you need a proactive support team, your own trusted team whom you can count on to advise you, teach you and assist you–and to catch you before you fall.
Some of the benefits of using AVLView are:
– Monitor vehicles live
– Create Ad-hoc fleet reports
– Get notified of over 50+ events
– Keep track of Vehicle service & maintenance
– Monitor fuel level and fuel consumption
– Monitor reefer temperature
– Schedule Trips and find the best route to a destination
– Analyse Fleet usage
– Measure Driver performance etc.
Replacing old GPS devices with AIS 140 compliant ones
Good news is AVLView have come up with a plan to help those fleet owners who installed GPS trackers with a valid AVLView subscription. As per the offer, those non-compliant GPS tracking devices installed after Jan 1st, 2018 would be replaced with AIS 140 compliant GPS devices for a small upgrade fee.
And those devices that are installed before Jan 1st, 2018 with a valid AVLView subscription would be replaced with compliant GPS devices for an additional fee of Rs 4,999/- (excluding GST).
Given the circumstances, those fleet owners who installed non-compliant GPS devices (installed and managed by other vendors, we offer a trade-in arrangement. The trade-in price depends on the quality and condition of the device. We examine your GPS device to check if it is in order and, by it, we determine its price and credit the amount for an upgrade.
AVLView white-label platform
AVLView also offers a white-label platform for GPS device manufacturers and GPS tracking service providers at a low fee. With the proven level of support provided, AVLView could be your right partner for such a massive transition in fleet management.
The platform hosted on our Amazon cloud servers enable our partners to manage their clients and assets via a full-fledged admin portal. Please contact us to schedule a live demonstration of the platform.
References:
1. ARAI, (May 2017). Intelligent Transportation Systems (ITS) – Requirements for Public Transport Vehicle Operation. https://araiindia.com/hmr/Control/AIS/68201793238AMFinal_Draft_AIS_140.pdf
2. Center of Excellence – IoT and Telematics Wire, Smart Automotive, Mar-April 2018 (edition).
3. Times of India, (Jan 6th, 2017). 10 million Bengalureans lose 60 crore hours, https://timesofindia.indiatimes.com/city/bengaluru/10-million-bengalureans-lose-60-crore-hours-rs-3700-crore-a-year-to-road-congestion/articleshow/56368901.cms