Vehicle tracking will help you regain control.

But it depends on the system you choose to work with.
So you are planning for a significant investment to install GPS vehicle tracking on your fleet, and now you are wondering if it would be worth it. You were sold the idea that vehicle tracking would help you regain control of your fleet/drivers and cut operational costs.

If this sounds familiar, you are not alone. GPS vehicle tracking system can be an extremely valuable tool, but it doesn't provide many benefits by itself.
And yes, such a system will give you the information, but will not tell you how to use that information to make changes that will affect the bottom line of your fleet operations.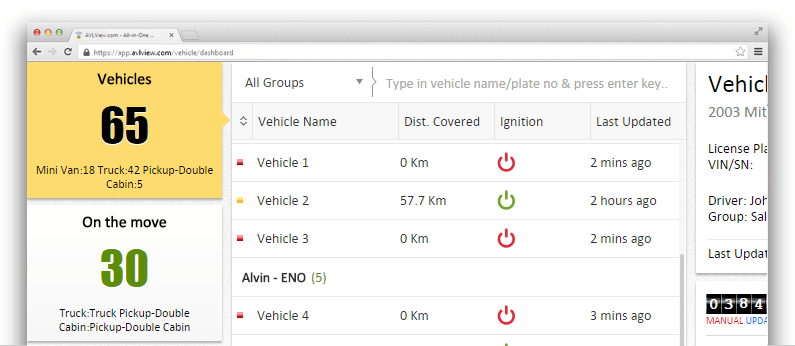 If you want to realize the benefits that fleet automation can have for your business, then contact us today.
phone
Call
+91 98957 02862 (India)
+65 6742 5523 (Singapore)
+966 504 202 493 (Riyadh)
+230 467 2323 (Mauritius)
+971 551 259 887 (UAE)
+974 7703 6953 (Qatar)
+254 724 173 453 (Kenya)
+60 123 661 202 (Malaysia)
arrow_drop_down
+91 98957 02862 (India)

+65 6742 5523 (Singapore)

+966 504 202 493 (Riyadh)

+966 505 559 278 (Jeddah)

+966 555 044 365 (Dammam)

+230 467 2323 (Mauritius)

+971 552 005 851 (UAE)

+974 7703 6953 (Qatar)

+254 724 173 453 (Kenya)

+60 123 661 202 (Malaysia)
OR
How to choose the best vehicle tracking service?
Managing fleet is like herding cats, there are many vehicle tracking companies in Singapore, India, Saudi Arabia and in other parts of the world.
And most of the tools available in the market (Vehicle tracking software) are pretty basic, and nearly all of them focus on just one challenge, i.e., locate vehicles on the map.
None of these tools address any of the plethoras of other problems faced by the fleet owners such as: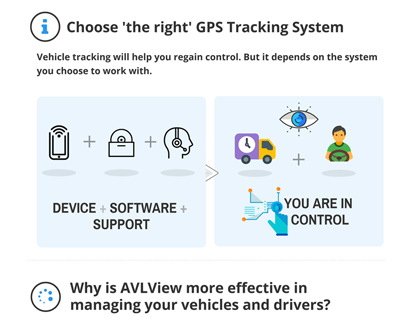 Some vendors seem to find ways to get prospects to their net, sell them on a product at a low price, and then change the rules when support calls arise. These vendors offer cheesy platforms that do not solve real fleet operational challenges. We've heard of horror stories of the types (GPS tracking service providers) who woo fleet owners, make a sale at a low price and then disappear.

Take note of these three essential points while choosing the right GPS vehicle tracking service;
1. Robust GPS vehicle tracking device (Important: Insist on device protocol document too, you might need this if you plan to switch over to a new provider);
2. A well-developed vehicle tracking software that can resolve your fleet operational issues; remember, just tracking the vehicle is not enough; the platform should actually use that information to help you automate your fleet and cut operational cost.
3. An excellent customer service staff.

Apply these general strategies to your GPS tracking buying process and you will be well on your way to making the right decision in order to take full control of your fleet.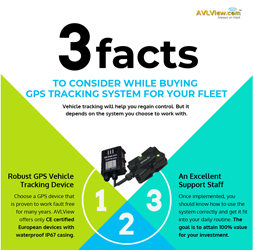 If you want to see all the improvements that convinced you to make the investment in GPS tracking to begin with, then you may need to upgrade to a fleet automation system.
What makes AVLView vehicle tracking different from other service providers?
AVLView is highly configurable and provides accurate reports, timely data, and robust mapping capabilities that help you to analyze a broad range of metrics to manage your fleet operations correctly.
If you are looking to get the most from your GPS vehicle tracking, you will want a solution that can help you squeeze the maximum ROI.

65% of our clients have had vehicle tracking system done by other service providers and failed. Our team helped them all to move from chaos to control.
Know whom you are dealing with. Research well before you spend on a vehicle tracking system.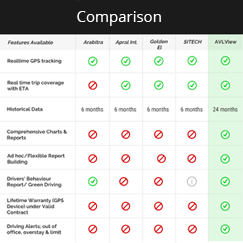 Low prices

that give you great value
Live Vehicle tracking offered at the lowest price comes with an excellent after sales support. Result? Value for your money that is well spent.
Feature rich

with tools that 'wow' you
It is easy to use, powerful and quick to set up. A set of some amazing tools that help you take control of each area in fleet management.
Built for you

to fuel your success
It is custom built vehicle tracking with tools that help your business either big or small to focus on your core area, cut costs and grow FAST.
Clients trust us,

coz we are real people
100s of companies placed their trust in us. That trust is passed on to our staff, who then give it back to clients. Clients then refer their friends to use our services.
Powerful yet beautiful

easy to use applet
AVLView vehicle tracking brings a sense of serenity as soon as you use it for the first time. You will find that it is a quick way to take fleet operation to the next level.
Fleet Automation,

at its best
The problem with GPS tracking is its only part of the puzzle. You need another piece to see the whole picture of GPS benefits. That missing piece is a Fleet Automation System.
Partial list of our awesome clients who are convinced of the value.