AVLView 9.0 Release Notes
Report module is totally revamped in the latest version (ver. 9.0) of AVLView. Creating or sorting reports in AVLView is a cakewalk now.
Set conditions, add filters for report
Now users have the flexibility to create conditions and add filters using all available columns in a report.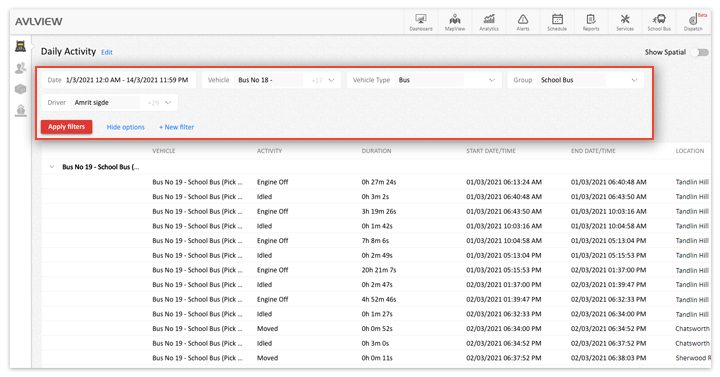 Choose multiple items from the drop-down list
Be it a group, vehicle or driver, you may choose from single, multiple or all items from the filter drop down list while sorting a report.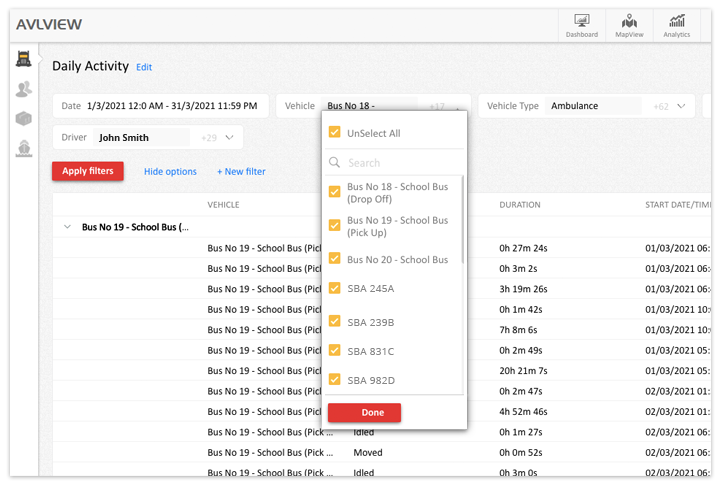 Set time range for reports
All these days we were able to choose only the date range for reports, in the latest version, a user may choose a specific time range also for which report is required.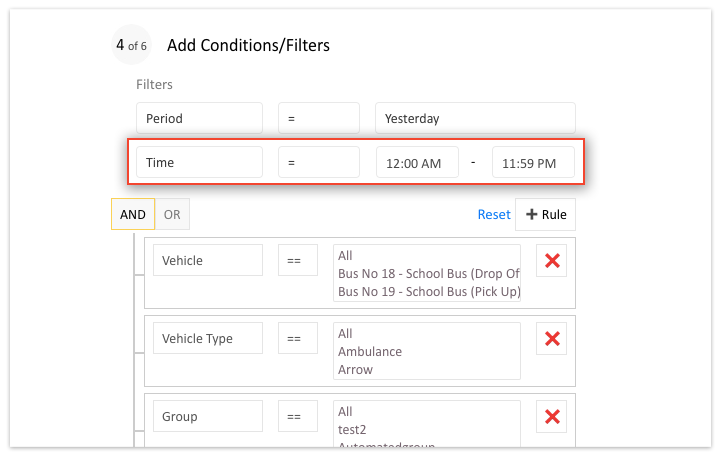 Create a PoI from spatial view
Creating a PoI is made easier now with the latest option to create a PoI from the spatial view in the report if the spatial mode of the report is Point or Circle.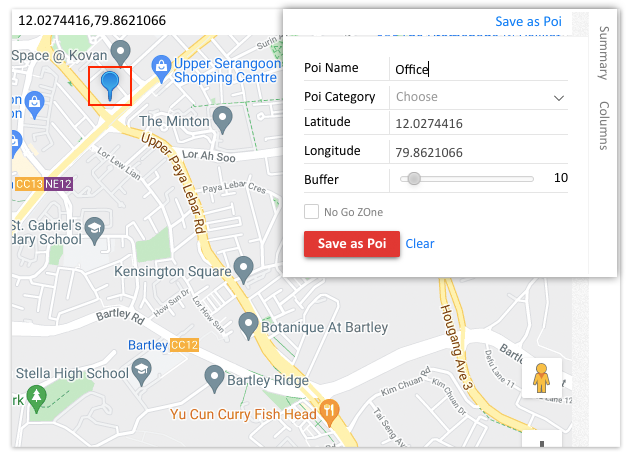 Set your own report summary
Latest module lets you summarise your report based on a specific column, e.g. A report can be summarised based on the total hours plied by a vehicle after Office hours.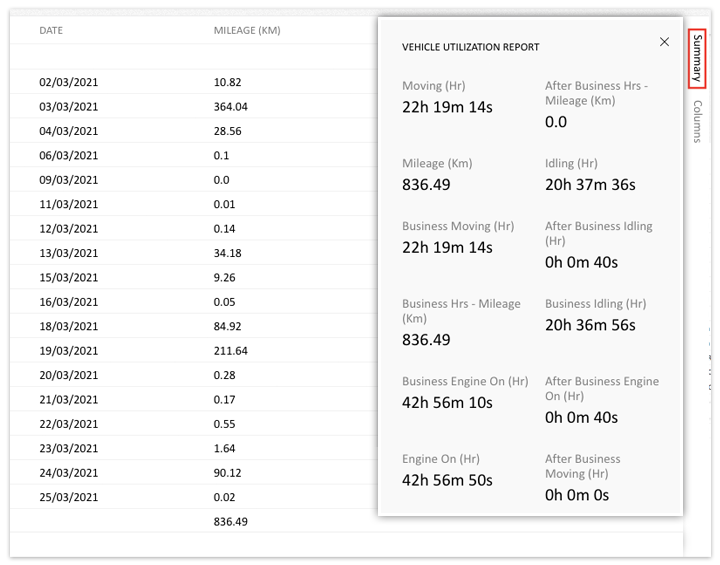 Group fields in a report
Grouping a report can now be done while creating/viewing a report.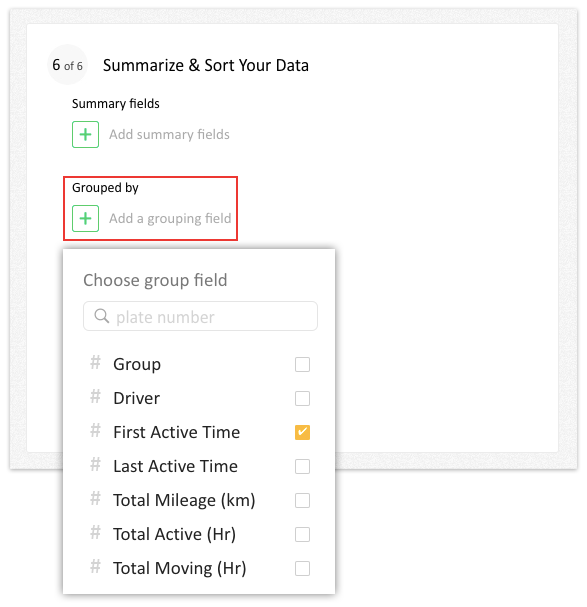 Categorise report
New report feature also lets the user categorise a report. Option to filter a report list based on a category is also made available in the latest report module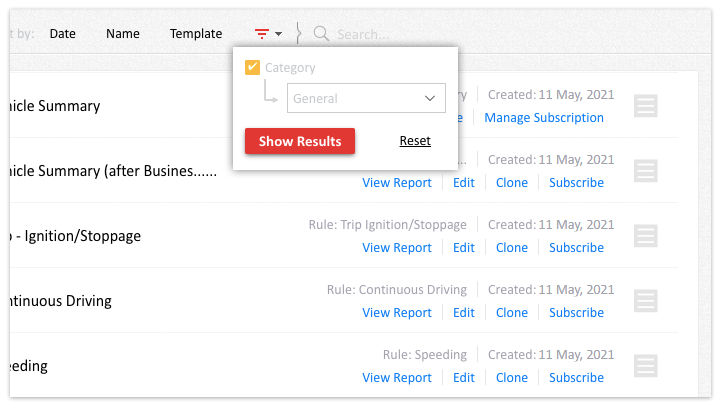 Monthly Summary report
We have added one more to our report list ie. Monthly summary report.
Improvements in Scheduler
Scheduler lets an user to;
Choose a predefined time to send reports to the subscribers
Add or remove subscribers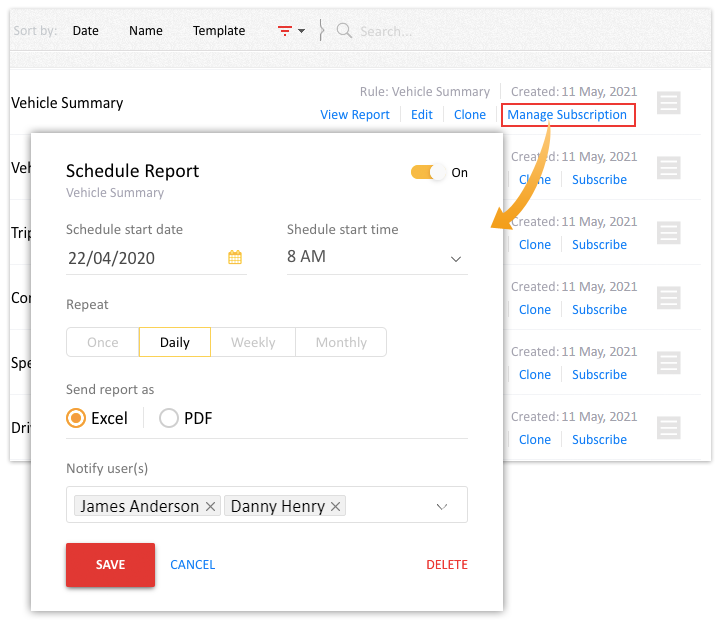 Favourite your frequently used report
Favourite a report you use frequently so that you can easily access it from the report list.
Generate any type of reports
We have a new and improved report generating process in place for server intensive queries. In order to optimise the report generation time, a link to download the report in Excel format will be sent to the user via email.
Note: Report is available for upto 3 months.
Alert rules
Using the latest feature made available in the alerts module, a user may opt to choose multiple locations while creating an alert rule.