Release notes – AVLView (ver. 5.2.5)
What changed?
Email is no longer a necessity while adding parents; user credentials (username & password) will be sent via text messages as soon as you create a new parent.
School managements can assign active hours to parents; thereby allowing them to login and monitor trip progress on web/phone apps during school hours.
School Bus => Parents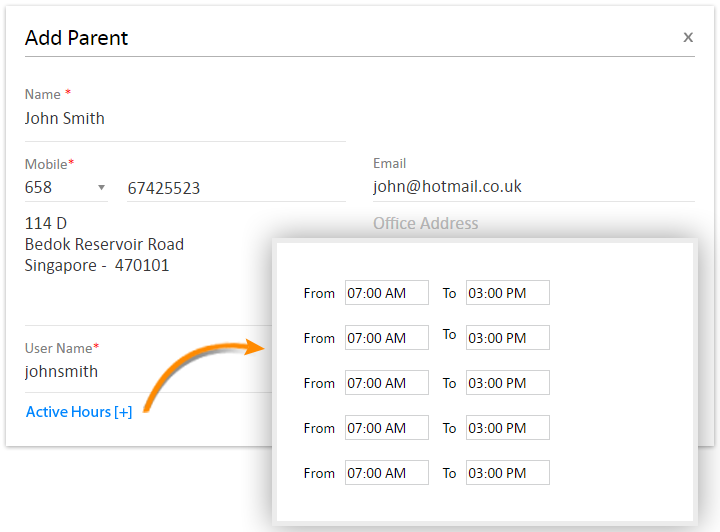 New alerts
In addition to 20+ school bus alerts, two new alerts have been introduced:– When a student fails to board bus from school for drop off– When a student boards a wrong bus from school for drop off
Revamped Student timesheet report
Student timesheet report turns out more useful with real time updates on active trip. I.e, As soon as a student swipes RFID card, you could view it real time on report. And, most importantly, system identifies if a student fails to get on the bus and gives you an option to mark him/her as absent stopping further notifications which are no longer relevant.
School Bus => Student Time Sheet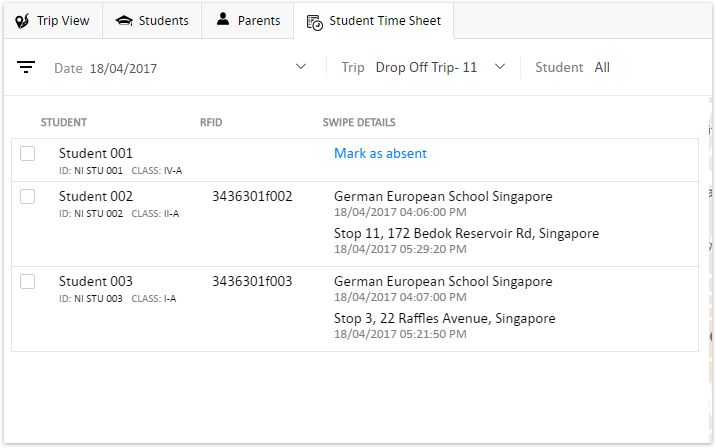 A new message broadcast feature lets you send a quick notification (via mobile notification) to all parents in events of delay or cancellation of school bus trips due to unforeseen circumstances (Accident, Sand storm, Traffic woes etc.)
School Bus => Student Time Sheet => Broadcast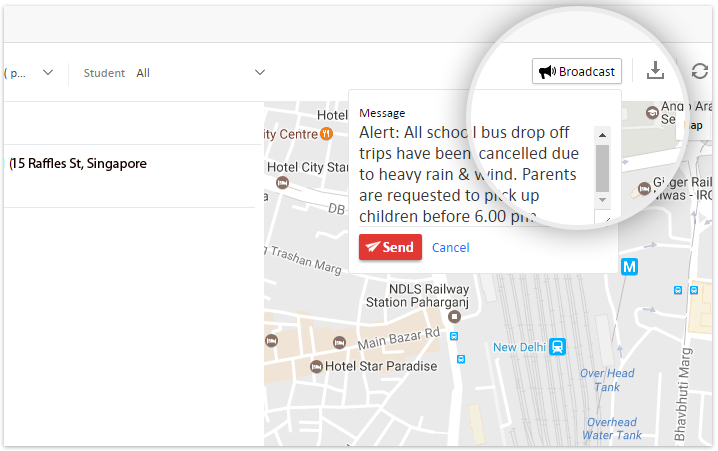 What's new in AVLView app? Read release notes.