Now you can see all critical notifications on your vehicles as soon as you login. As a part of the ongoing platform optimization process, AVLView's latest version 3.3.2 is aimed at improving user experience in a rather informative way with more data on vehicle, monthly expenditures and critical events, all on a new dashboard.
All new look for your Dashboard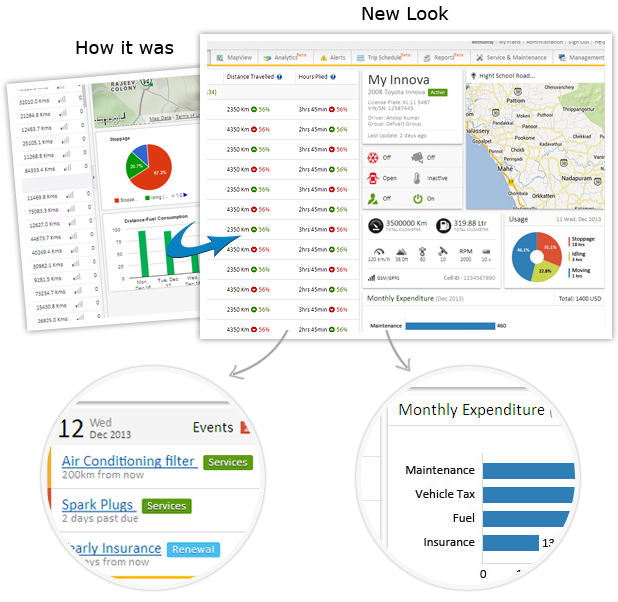 Monthly expenditures
Never been easier before; monitor monthly expenditure from dashboard, know how much you spent on maintenance, fuel etc.
Critical events
Notifications on all critical events on your dashboard; now you know what to do as soon as you log in to your AVLView account.