Release notes – AVLView (ver. 5.2.4.1)
You can see the trip schedule in progress on the map with route coverage as shown in the following image.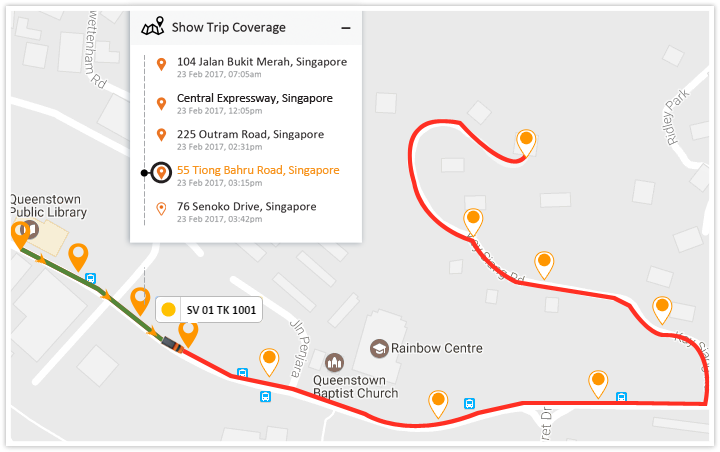 To get a clear understanding on your schedule's progress, scheduled route will be shown in red colour and the route covered so far during the trip would be shown in green.
Earlier, we used to consider a trip incomplete if the vehicle didn't reach the final destination, but, there were times that a trip ended at an earlier point.
Now, with the new option you can mark the trip completed after a specific time (user defined) of scheduled end time.
i.e., if you wish to consider the trip ended even if the vehicle has not shown any indication of reaching the endpoint within 60 minutes of the scheduled end time, type in '60' as shown below.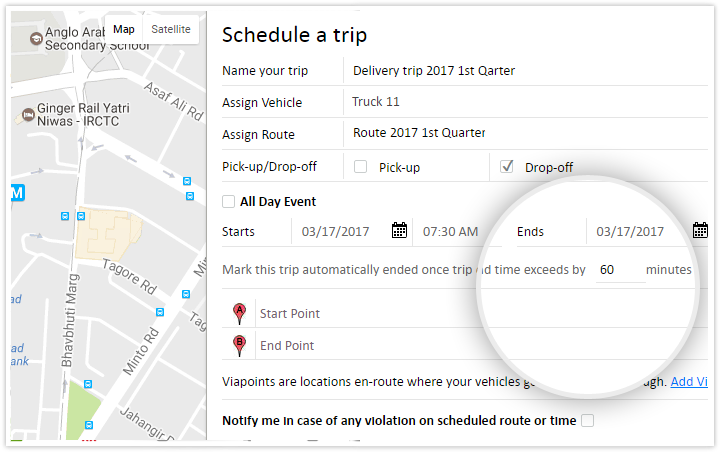 List your Points of Interest (PoI)
Some of our clients requested for PoI list, so that they can see the complete list of PoIs that are saved in their account.
Administration => Manage PoI/Zones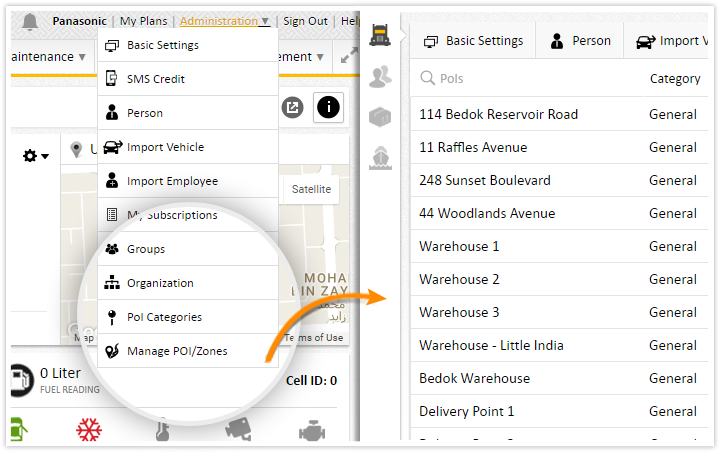 Personnel tracker improvements
– View staff task & activity details from dashboard itself; click to view details in a new popup window.– No more worries if the assignee has viewed the task on his mobile. Once the assignee clicks on task details, you could view it as an activity on web app dashboard.