FMCG Delivery vans
Automate, optimise goods delivery and distribution
Are you looking for ways to optimise the process of delivery vans, right from loading the goods from your warehouse till it reaches the retailer?
Monitor your vehicles live
Plan delivery trips, ensure on-time delivery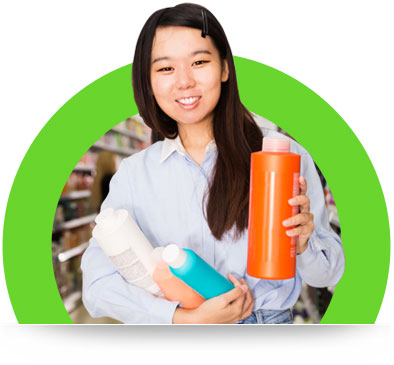 Benefits
Plan the delivery trips in the most efficient way possible, and free all your worries. The module for the FMCG industry makes your life pretty easy by automating the process of fleet management and ensuring on-time delivery of goods.
Avoid the struggle; use the driver dispatch app to plan and deliver the goods to multiple retail stores across various locations.
View the locations of all your distribution outlets in AVLView route maps and plan the trips accordingly.
View real-time location, date, time and driver details of all vehicles as well.
Share live vehicle location to retail stores, and they don't have to make repeated calls enquiring about the current location of the consignment.
Both web and mobile interface and receive alerts via SMS, push notifications and pop-ups.
TWEAK YOUR PLANS, MEET AD HOC REQUESTS
As part of day-to-day business requirements, you might have come across ad hoc requests raised by distributors to replenish the existing stock of goods.
With AVLView's fleet automation software it's pretty easy to tweak your plans and serve dealer requests in no time.
You can group vehicles on the basis of regions, drivers or vehicle type.
Spot out vehicles plying in nearby locations.
Instant trips can be scheduled to meet requests raised at short notice.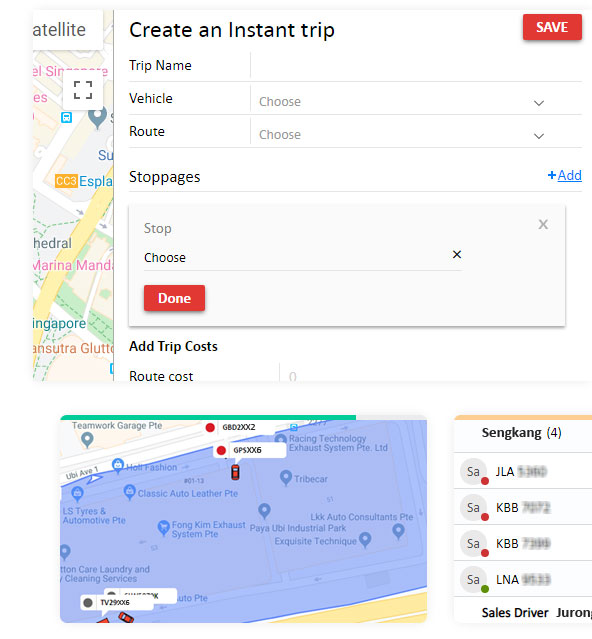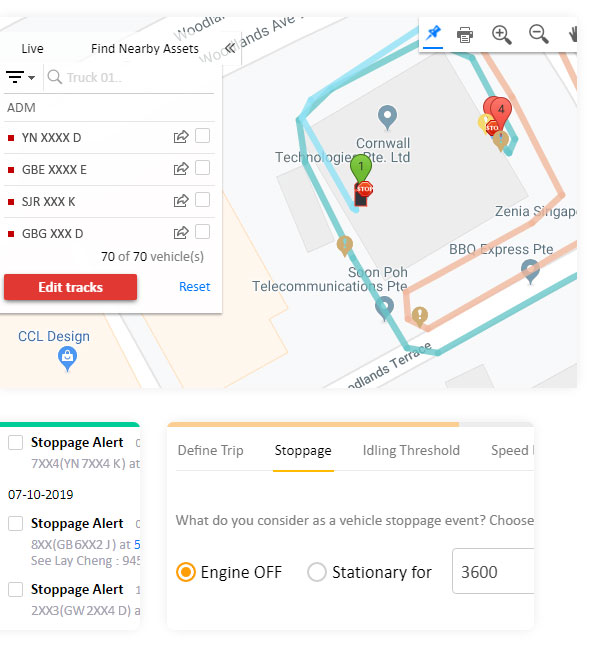 SAVE TIME, MONEY
Your productive time might be wasted due to excessive stoppages in unwanted locations. AVLView's GPS tracking system for FMCG industry resolves this issue as well.
Mark your factory location in route map and track the exact time of entry and exit of the trucks.
You can specify stoppage time for vehicles at various distribution outlets.
If the trucks stay in a particular spot for more than the specified time, get alerted via push notifications,SMS and web pop-ups.
Time wasted on unwanted stoppages can be utilised for additional trips.
MANAGE YOUR CREW EASILY, INCREASE EFFICIENCY
It might be a real challenge for you to gauge the performance of sales executives. With AVLView it's quite easy to measure and compare their performance.
Plot the various dealer outlets to be visited by sales executives in AVL View route map.
Monitor the number of outlets visited by each executive.
The delivery points missed can easily be tracked.
Evaluate the performance of sales executives based on the number of outlets covered and recognize top performers.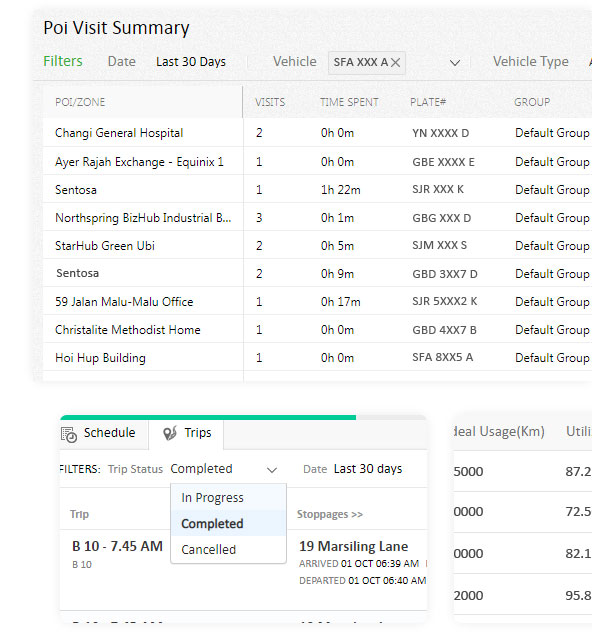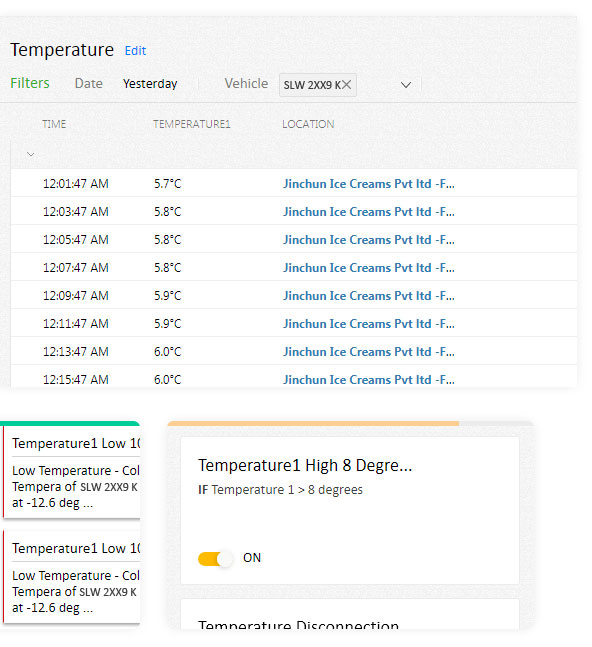 NO MORE SPOILAGE, SCOPE FOR IMPROVEMENT
If you are in the business of cold beverages, ice creams and other perishable products, it's quite a necessity to track the temperature of the products transported in refrigerated vans.
Based on the type of food product transported, you can specify the temperature threshold.
As soon as the temperature crosses the specified threshold you will be alerted.
Diagnose and fix issues associated with cooling equipment.
Improve quality levels and serve customers better.
TRACK EXPENSES, MAINTENANCE
In the wake of skyrocketing fuel prices, AVLView's fleet management software helps you to keep track of your fuel expenses and reminds you on timely vehicle maintenance.
Get insights on cost per km, total fuel expenses incurred and other miscellaneous expenses.
Timely reminders on maintenance work of vehicles.
Due dates of Insurance payments, tax payments etc will be reminded well in advance.
The imposition of fines due to delay in tax and insurance payments can be avoided.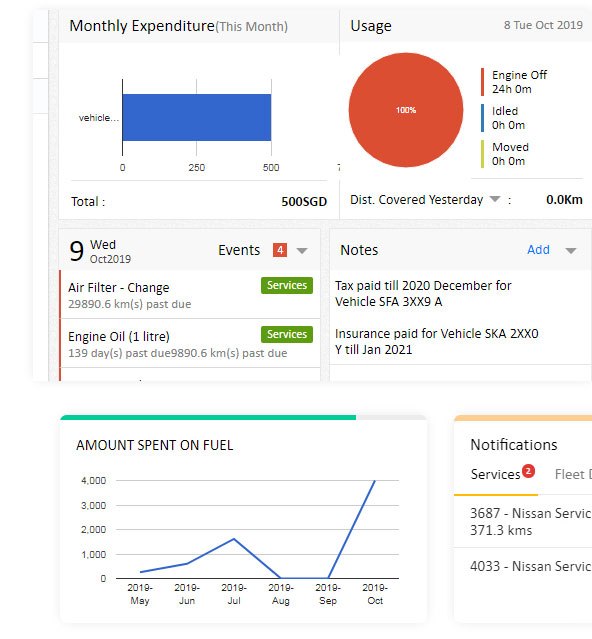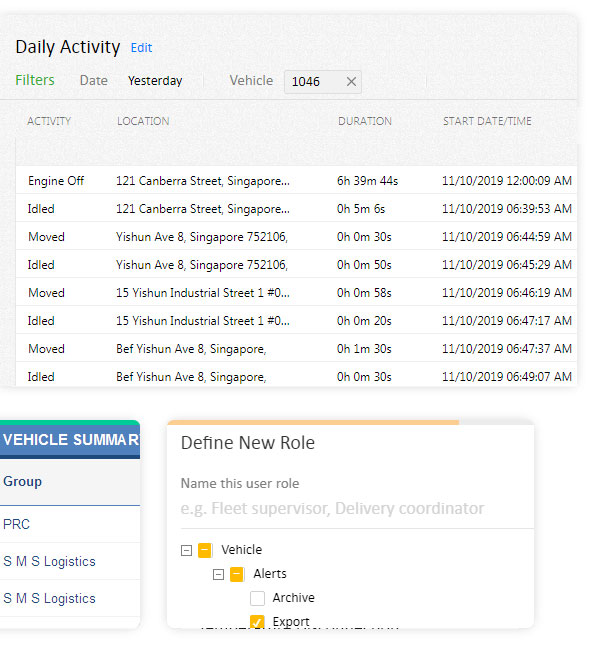 CUSTOMIZE REPORTS, RESTRICT ACCESS
With AVLView's fleet management software, it's quite easy to get insights on various parameters such as mileage, kilometres run, routes visited, trips run etc. via live reports.
Schedule reports on a daily, weekly or monthly basis and subscribe to it.
Customise and create ad-hoc reports as per your requirement.
Access to important reports can be restricted to key employees.
Based on the scope of work,you can create various roles for employees.
FLEET UTILISATION, REDUCED WEAR AND TEAR
AVLView's GPS tracking system for FMCG industry is designed in such a way that all the vehicles are utilised to the optimum level.
Specify the kilometres or hours to be run for each vehicle to meet the ideal usage levels.
Charts and graphs provides insights on levels of utilisation.
Underutilised vehicles can be utilised to the maximum levels thereby increasing efficiency.
Wear and tear due to the excessive usage can be brought to an end.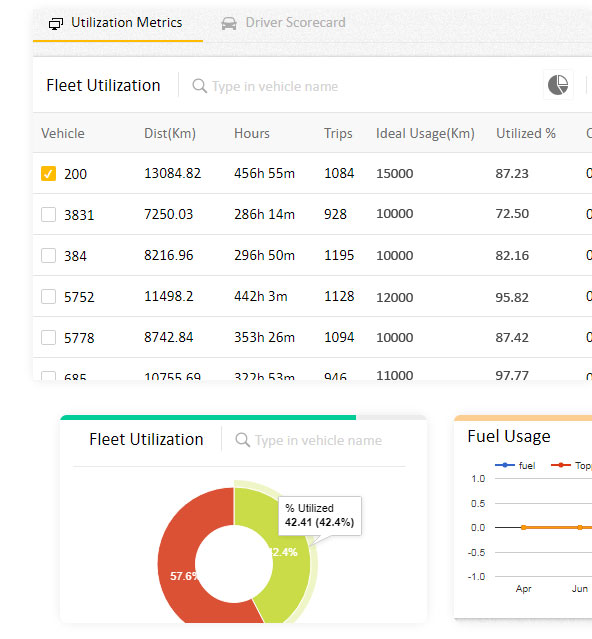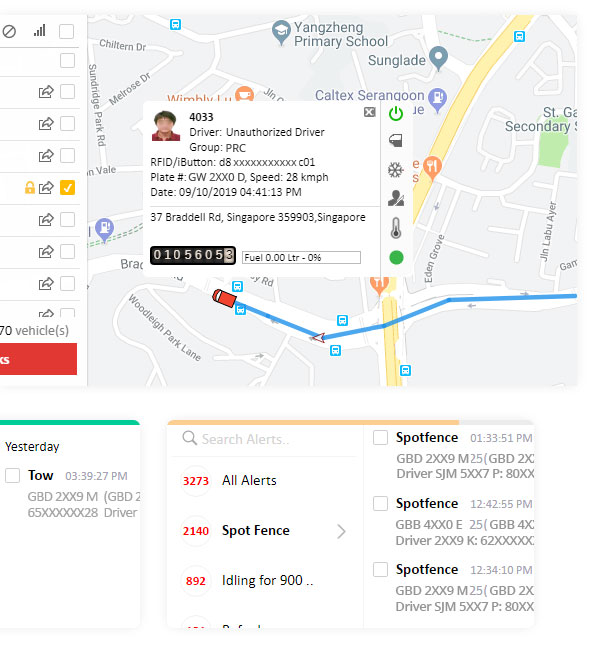 LIMIT UNAUTHORISED USAGE, STAY AWAY FROM THEFT
Your drivers might tend to misuse your vehicles by ferrying goods for third parties during out of business hours. AVLView helps you to curb such unauthorised usages.
The business hours for vehicles can be specified according to your choice.
You will be alerted as soon as the vehicles run during out of business hours.
Driver identification using RFID and ibutton feature to restrict unauthorised usage.
You can immobilize your vehicle in case of theft or unauthorised vehicle usage.