Real estate, construction industries
Track your earthmoving pieces of equipment
Do you often feel that things go out of control when managing operational costs? Use a fleet automation platform, like AVLView.
Monitor your vehicles live
Navigate, monitor and plan ahead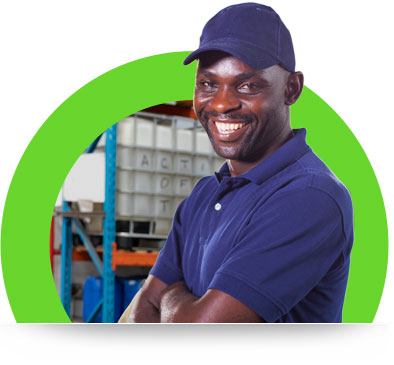 Benefits
Your earthmoving pieces of equipment and trucks might be on the way to the construction site. It's pretty easy to monitor the movement of vehicles, idle time, money spent on periodic service and other operational expenses if you have a construction gps tracking system in place.
Automating fleet operations helps the construction, real estate development industry well informed to make critical operational decisions that drastically reduce costs.
Simple web as well as a mobile app with both iOS and Android versions.
Push notifications, SMS and emails to alert you on various updates.
Real-time monitoring of vehicles along with exact location, date and time.
Easy to plan trips across the various routes.
TIME AND COST SAVINGS
Though your excavators and earthmoving equipment are present at the construction site, you are not quite sure about the exact time for which the vehicles are effectively utilized.
Track the exact equipment operational hours i.e the duration for which the excavator was really functioning.
Set the stoppage time for lorries and other vehicles as per your business requirement.
Be alerted about the exact time of the stoppage due to bad weather, breakdowns, etc.
Track the idle time of the vehicles, i.e. when the ignition is on, but not moving.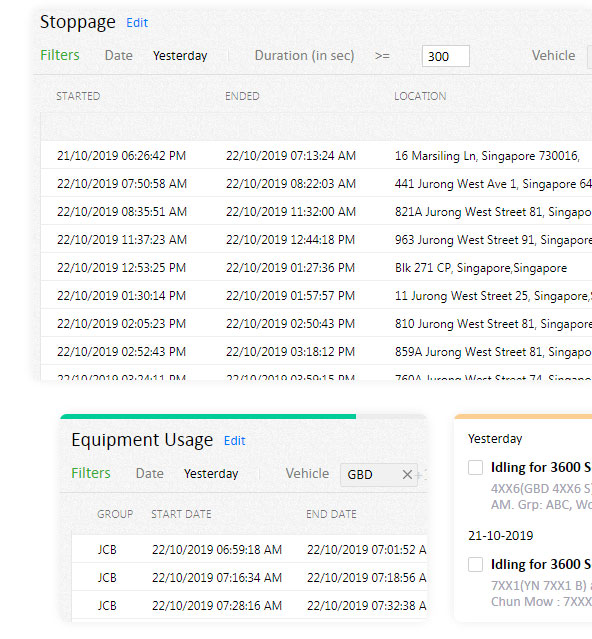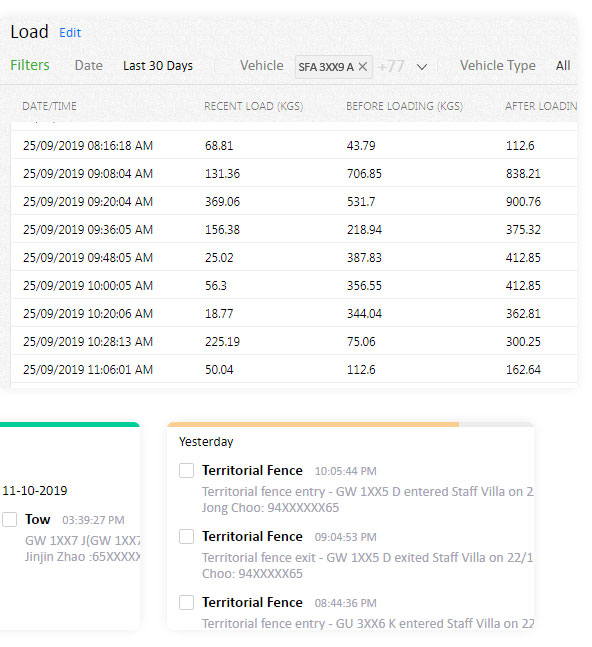 MONITOR USAGE AND THEFT
It happens often that drivers ferry goods for third parties and make extra bucks during non-business hours.
With AVLView's construction gps tracking, it's quite easy to curb unauthorized usage as well as vehicle theft.
You will be alerted as soon as the vehicle runs during out of business hours specified.
Overloading of vehicles can easily be curbed.
Set territories and get notified as and when vehicles leave the boundaries.
If someone tries to move or tow away the vehicle when the ignition is switched off, you will be alerted.
Stolen vehicles can be immobilized from a remote location.
CURB OVERSPEED
Have you ever been penalized by road traffic authorities due to drivers exceeding the speed limits set in each geo zone?
AVLView's Vehicle location tracking system lets you keep a tab on speeding.
Set the speed limits for your vehicles.
Get alerted as soon as the vehicle crosses the speed limit prescribed in a particular geo zone.
Rash driving is gauged based on multiple parameters such as harsh acceleration, harsh braking, etc.
Drivers following good driving habits can easily be identified and recognized.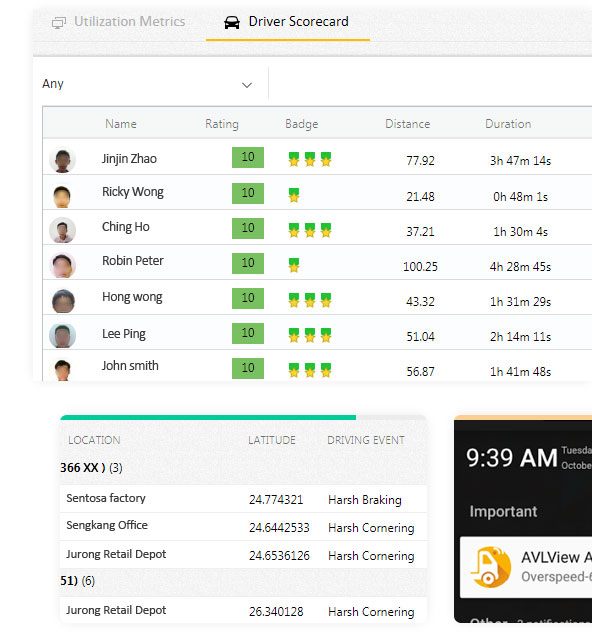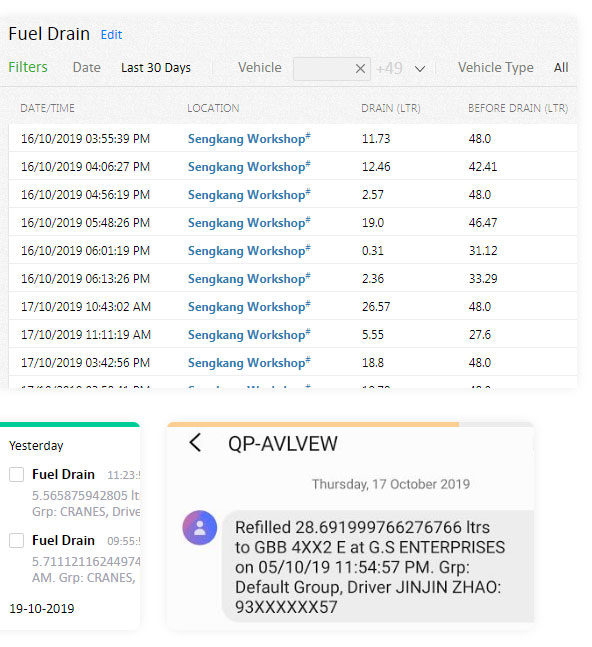 CUT DOWN FUEL EXPENSES, CURB PILFERAGE
For vehicles such as trucks, JCBs, lorries, etc.where the fuel tank is external or below the driver's cabinet, AVLView's digital fuel sensor is quite useful to keep a check of the fuel level.
Any variation in fuel level will be immediately notified.
Generate reports on the exact date, time, location, and quantity of refuel.
Compare the AVLView's fuel reports against the fuel bills submitted by drivers.
Drivers cannot cheat you anymore by manipulating the figures in fuel bills.
REMINDERS ON MAINTENANCE, PAYMENTS
With AVLView's construction gps tracking, you will receive timely reminders on maintenance as well as payments that are due.
Reminders on vehicle maintenance including periodic service, tyre and oil change, etc.
Track the exact amount spent on fuel & other miscellaneous expenses.
Vehicle insurance payment, tax payment, fitness check, etc. will be reminded on time.
No more imposition of fines due to non-timely payment of dues.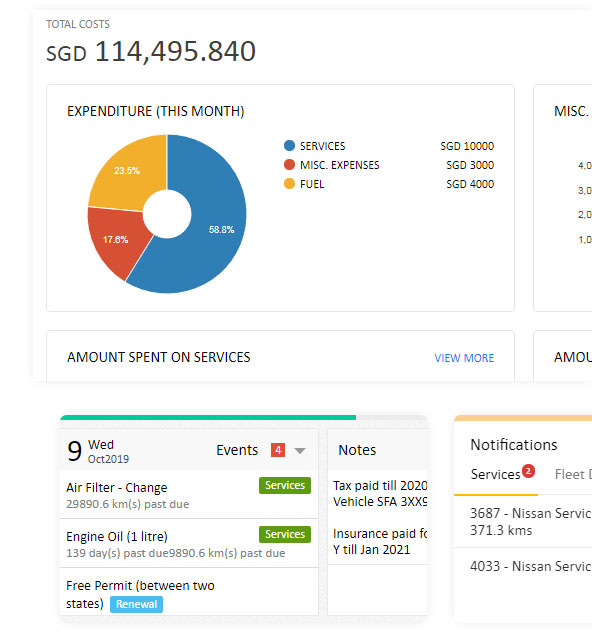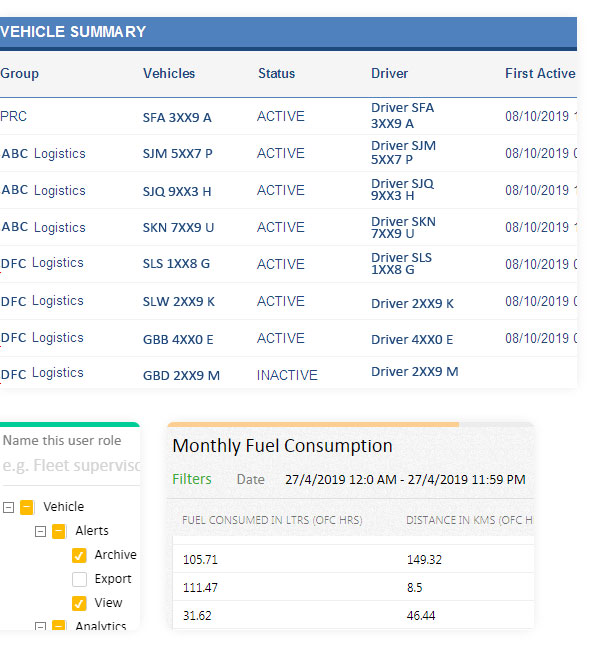 DETAILED REPORTS
It's quite difficult for you to pull reports on the construction sites visited, time spent at each site, etc.
If you are using AVLView's fleet automation platform, you can generate reports pretty easily.
Offline reports can be scheduled on a daily, weekly, or monthly basis.
Historical reports of up to the last one year can be easily retrieved.
Choose the fields of your choice, customize and create ad-hoc reports.
Create roles and access to important reports can be limited to key employees.