Latest release version 5.1.5 is aimed at enriching your usage experience and enhancing your on-field staff productivity with staff tracking app. Let's have a quick glance through the latest improvements.
You may now add and dispatch new tasks to your on-field staff right from the web. Assign task location, post images of task and locations as well.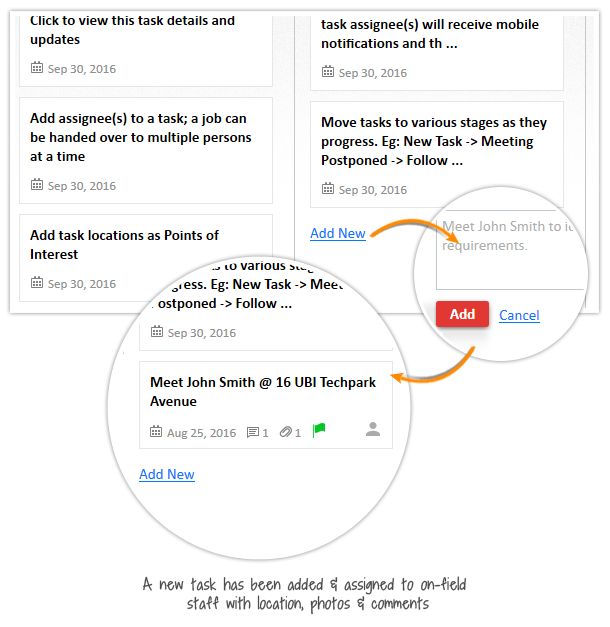 As soon as a new task is created, your staff receives a mobile notification (please make sure, the GPRS/Mobile data is always switched on in the mobile device). A click on the notification will lead one to his personalized task page on TrackView app installed on their android mobiles.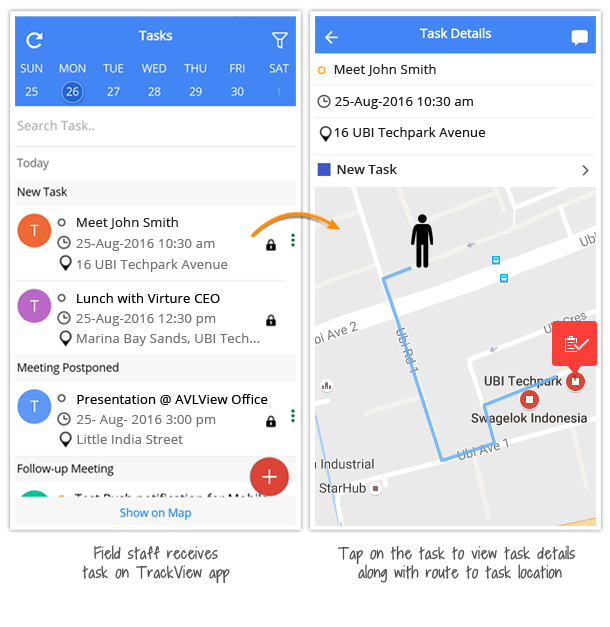 Message/comment added to each task will be visible for both office team (dispatch team) and assignee(s) (on mobile app). This establishes a productive two way communication between the office & the mobile staff.
Highlights
Task assignees (On-field staff) to receive mobile notifications as soon as a new task/comment is created.
Task location can be added as a Point of Interest (PoI); task assignee could see the route from his/her current location to the task location.
Task priority can be set depending on the preference.
Filter tasks based on assignee.
Numerous sub-users can be created with roles & privileges for smooth field operations.
Improvements in AVLView
'Add Staff' made easier
A revamped 'Add Staff' tab helps you get things done easily with least effort in less time. Each staff will have a detailed page where details are split into various tabs:
Personal Information.
Employment Details.
Driver Information (In case of driver).
App User (If an app user).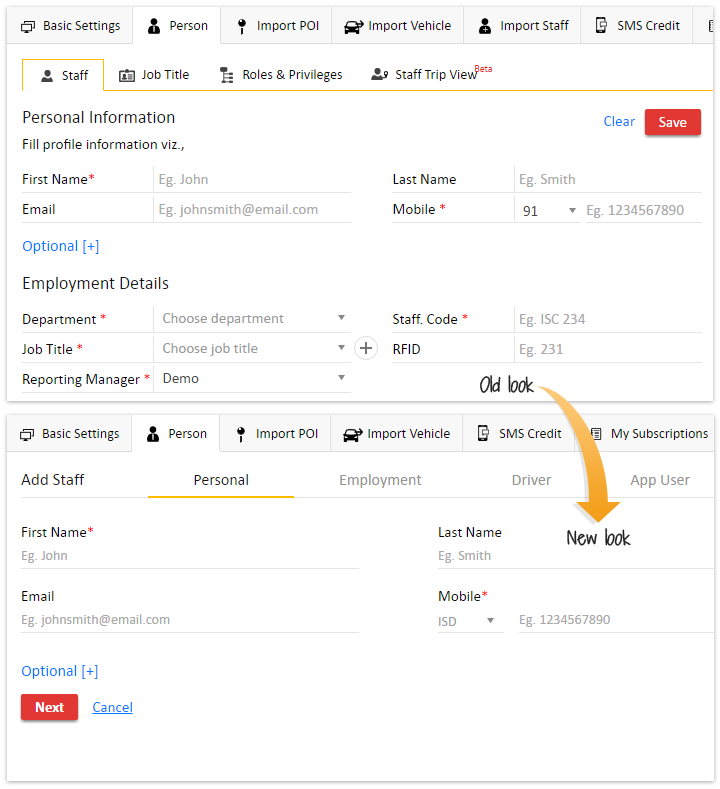 Spatial view for Ad hoc reports
As promised earlier, we strive on bringing new experiences to you in every possible way, either with the addition of new features or with continuous improvements to existing features. We didn't stop at simple Ad hoc reports, but introduced spatial view, so you could just view the events on map too along with location & time stamps.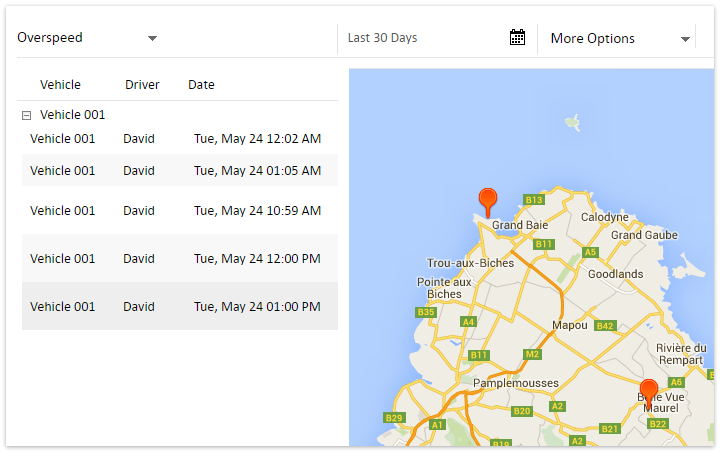 Not just limited to spatial view, a few more improvements have been introduced as follows:
Report templates will be based on user privileges
Multiple vehicles can be chosen from vehicle filter
Other Improvements
Segregated Rash Driving alerts to Sudden Acceleration, Harsh Braking & Harsh Cornering.
Further classification to Engine RPM alerts as 'On driving, 'On idling' & 'On free wheeling'.
Email/Mobile verification can be done quickly in new pop-up design.
New API methods introduced:
Driver Scorecard to be based on organization chart hierarchy.
Equipment hours to be shown on Dashboard (For yesterday & current week).