2014 is here, and guess what? So as the latest version of AVLView, bringing you the best user experience you always wanted, keeping up our promises by fulfilling the changes that you suggested to us..
What's new?
Organizational structure
Take it easy now; create your own organizational structure in your fleet management system and assign employees/vehicles to various departments to ease down your operational efforts.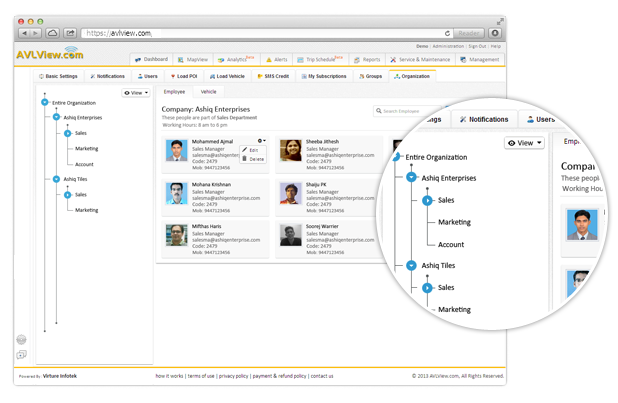 And the most incredible change is now with the 'Driver' option. With the new release, you can:
1. Add new drivers through 'Person' tab in Administration.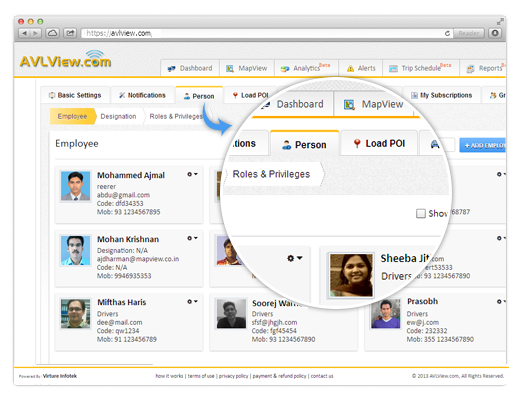 2. Mark an existing employee as a driver.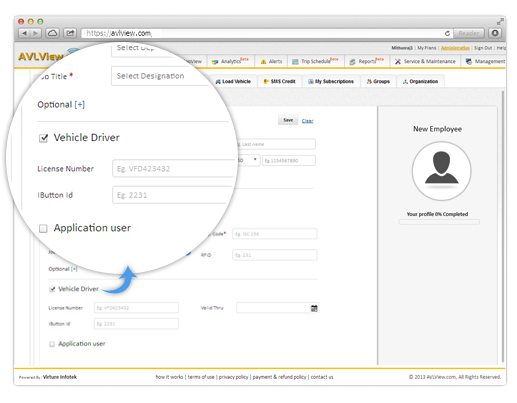 3. List all drivers through filter from employee list.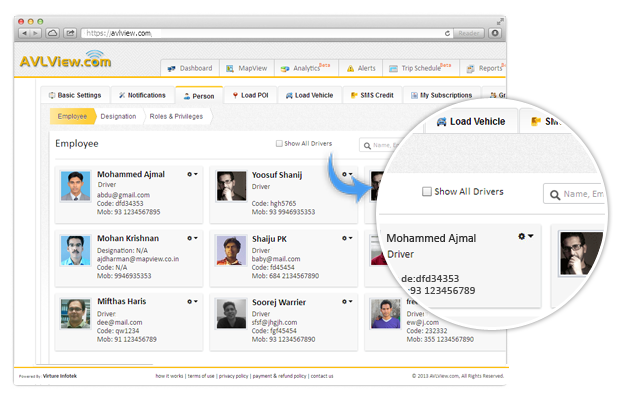 New reports added
1. Incident report: Offers you a quick understanding on vehicle status (moving/stopped) and Ignition status (on/off).
2. Speed report: Specify speed criteria, say >60 kmph, and see for how long your vehicle was driven at a higher speed.
3. Daily Summary report: Offers you meaningful insights on your vehicles' performance on a daily basis viz.,
First ignition on
Last Ignition off
Total distance covered (in kms)
No. of Trips made
No. of Exceptions vehicle was driven at a higher speed.
4. Time sheet report: This report gives you a clear understanding on 'who has traveled in which vehicle on a daily basis' by tracking card swipes of staffs/employees. Track drivers as well as passengers/students for each trip using RFID.
5. Geo fence report– Report contains POI/Geofence, Dept, Vehicle, Date, Time In, Time Out, Time spent (duration within POI/Boundary).
Enhancements:
Geofence, POI layers on the map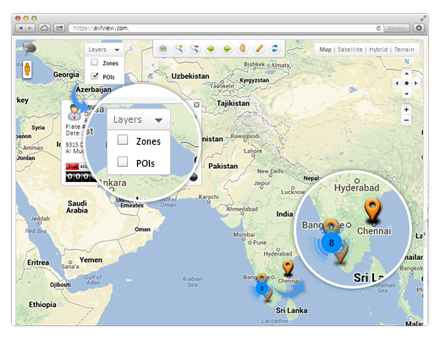 Zonal classification- POI, Geofence classification (e.g office, client location, driver's home, No go zone etc)
Define & categorize operating costs & fixed costs
Stoppage Report to have Stoppage time criteria (e.g., > 5 min etc)
Idling Report now shown in hours and minutes
Ignition icon, Driver photo, RFID/iButton in 'Mapview' vehicle details popup
Operating Cost incurred per Kilometer
Add fuel log through an excel file
Accidents count to be considered in driver score card for rating the driver]
Offline Excel reports
and..
Some minor bug fixes.