If you've ever considered whether GPS tracking is right for your business, chances are a few of these following questions popped up your mind. Drawing from the data collected, we could unarguably prove that fleet automation would optimize operations and enhance financial performance.
True, fleet management do provide numerous benefits: fuel savings, substantial improvement in driver behavior, faster response times to your clients, an edge over your competition, accurate trip logs/timesheets, reduced overhead costs, regain control and more. Can we really solve these problems with GPS tracking solution?
1. How do I handle driver objections?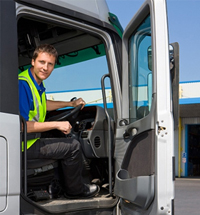 Let us first introduce the fleet tracking system to your drivers. That way, they will see that this is not about monitoring them, that you do this to improve the business and protect their jobs as well, not because you think they are all misusing the vehicles and that you don't trust them. Focus your discussions with them on 5+ key benefits of GPS tracking: Driver Safety, Vehicle Security, Increase efficiency of Routing & Dispatching, Better Customer Service, and a measure to Lower Costs.
Driver Safety
"More than 90 percent of road accidents are caused by human error. We, therefore, have to focus on people in our traffic safety programs" – Bob Joop Goos, Chairman of International Organization for Road Accident Prevention.
The fleet tracking system monitor driving habits and report on driving errors, it can even give you a live analysis of any incident that may have occurred. Basic services on the platform helps driver identification, authorize remote vehicle access control, timely alert on vehicle maintenance with user defined lead time and displays driver score, while these features promote green driving, journey management etc.; the platform is ready for customization on anything that you may need to promote drivers' safety on every level.
Vehicle Security
Like driver safety, vehicle security can also significantly impact your business' bottom line. If your vehicle is stolen, chances are high that you will never see it again. By the time you realize it's gone and inform the police, it may already being dismantled. A GPS device fixed on your vehicle would save you money, time, convenience, and peace of mind — by keeping track of your vehicle at all times and helping you recover it quickly if it is stolen.
Better Customer Service
You beat out the competition by getting your staff to clients first. By improved response times to client calls, Ensuring Expected Time of Arrival (ETA) accuracy and allows you to notify clients if your delivery vans are running late.
2.Installation woes; are these time consuming or error prone?
It's pretty easy for a trained technician to wire the GPS tracking device directly to vehicle's electrical system. A tracking system comprises of some basic components: a small GPS receiver and software accessible on PCs/mobiles that organizes and displays the information gathered. Both installation and usage of these systems are actually fairly simple and straightforward.
Any experienced GPS tracking vendor will help make the implementation as seamless as possible, train you or your staff derive the intelligence out of the data that are received thereby help improve efficiency in the field, provide you with knowledgeable, accessible technical/non technical support to cover any service issues that arise.
Your relationship with your GPS tracking provider begins as soon as a sale is made and is always much more important than the tools they provide.
3. Managing my vehicles,I have done it, am doing it, why should I then go for a Fleet management system?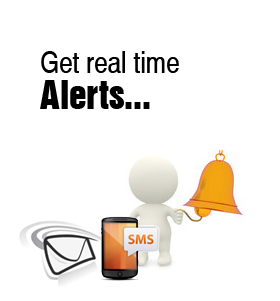 The kind of information that are really useful to you: near real-time vehicle location, engine status, history of stops and stop times, and other metrics you need to know, such as mileage, fuel consumption or speeding patterns cannot be availed with a traditional setup wherein you track your assets over phone and is proved to be an inefficient way of managing a mobile workforce.
The full impact that real-time status updates can have on your business until after you start using the system on a regular basis is huge. You can leverage this powerful technology to transform the way you do business in both the short and the long term.
4. I can't afford to have one, my business is small.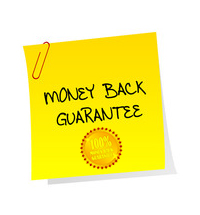 Whether you buy one now or not, in the real sense, you're paying for it already anyways, often in excess without buying one.Vehicle tracking system (VTS) has been proven to identify the realities in the field that are already costing you thousands of dollars month after month which in most cases far exceeds the monthly investment required for a GPS vehicle tracking service.
GPS tracking systems typically require an investment in device along with a software license usually calculated per vehicle. Usually one can achieve a return on investment within the first few months of using the system, as a result of savings from areas such as overtime, fuel expenditures, green driving practices, reduced vehicle maintenance, and more.
5. We are quite busy; we would rather get things done fast the old-fashioned way.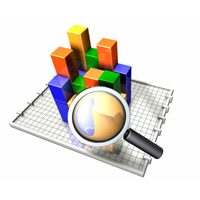 This is a valid point — your busy schedule might not give you just enough time in the day to pick up another responsibility. However, modern systems do all the work for you. You don't have to sit down and gaze at the screen at all if you don't want to. You can set up alerts and reports to be emailed directly. If a driver is speeding or violated set rules, your colleague can be alerted.
The busier your operation is, the more critical it is to have accurate information — to ensure that money or effort is not being wasted, work is being done on time and your clients are being served effectively.
Things are far easier with the introduction of mobile phone apps.
At the outset, your decision to implement a fleet tracking system for your business is quite a smart decision that will provide a huge return on your investment; both in saved money as well as the extra time you'll gain from having your fleet completely under control.