AVLView's latest release ver 5.0.3
1. Improvements with ver 5.0.3
Performance optimization on all modules, as a result AVLView loads 3.8 secs faster.
Immobilize remotely over webapp (Ruptela GPS devices).
New report added on fuel efficiency; tells you how much liters of fuel was consumed to cover every 100Km.
Trip history to have triangulation data.
'Engine hours' field added to Daily Summary Report.
Integration of provider API for sending SMS to the devices having M2M SIM(applicable for Singapore clients only).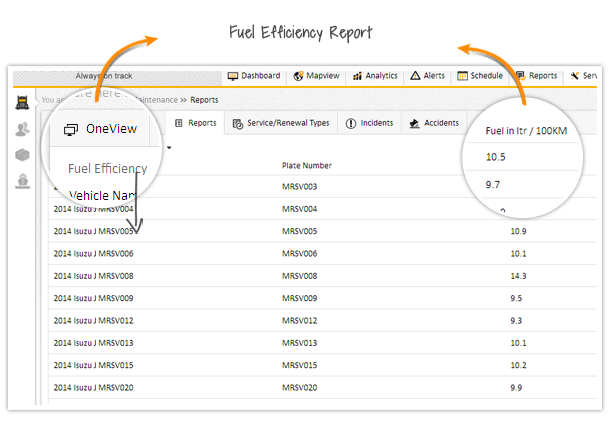 2. Bug fixes
Mini popup made hidden while vehicles are clustered.
Resolved idling alert issues.
Resolved issues with printing (map) on Google Chrome browser.
'Select All' option on MapView vehicle list to be based on vehicle status(Moving, Stopped, Idling, Out of network & Disconnected)