Monitor vehicle fuel usage in real-time
As a fleet owner, the cost and consumption of fuel are always a concern, and fuel savings continue to be essential in running a successful fleet operation.
Prevent fuel tank drain and fraud attempts
Track fuel usage
Cut down fuel expenses
We needed a means for clients to find elements from existing websites that they'd like to see in their new project. Volley fit the bill.
Fergal Walsh,
Rezayat Sparrow Arabian Crane Hire Co Ltd.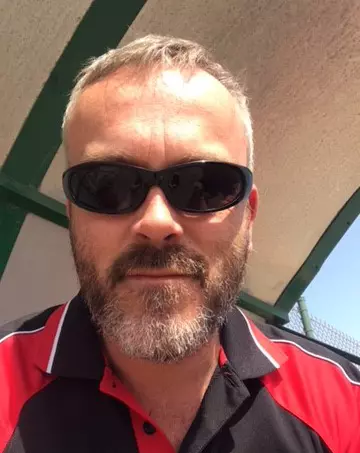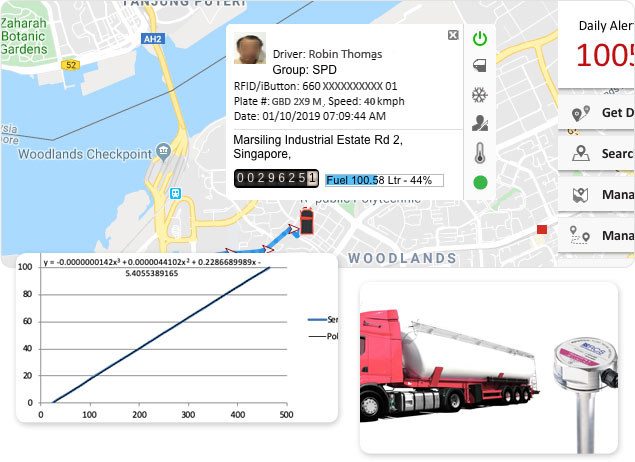 Real-time Vehicle fuel level monitoring
One of the many reasons why a fleet owner implements vehicle tracking system for his/her long route truck is to regain control over the losses incurred on the road.
Unmonitored vehicles are left vulnerable to fuel theft, and the surveillance of fuel tank level becomes critical to catching thieves in their act.
Subscribe to AVLView fuel monitoring system with vehicle tracking, you won't be disappointed.
Live Fuel monitoring;
Digital fuel sensors designed for trucks;
Multi level calibration procedure ensuring up to 95%* accuracy.
Get alerted on refuel and drain
Let the fuel vouchers/bills your drivers bring be kept aside, those are easy to manipulate.
The fact is, you clearly should have an idea about fuel refill volume on your trucks, ie., what volume of fuel was refilled, at what time, where was it filled etc.
Apply fuelling restrictions on your fleet which in turn would reduce usage, theft, abuse and wastage.
Alarms can be pre-set to alert you of high/low fuel levels;
Refuel and drain locations shown on map.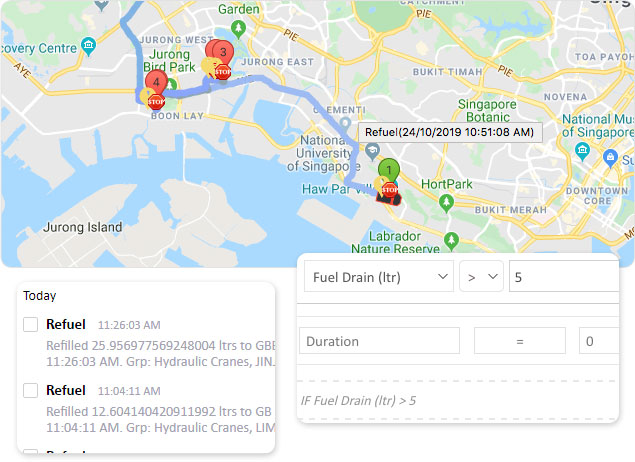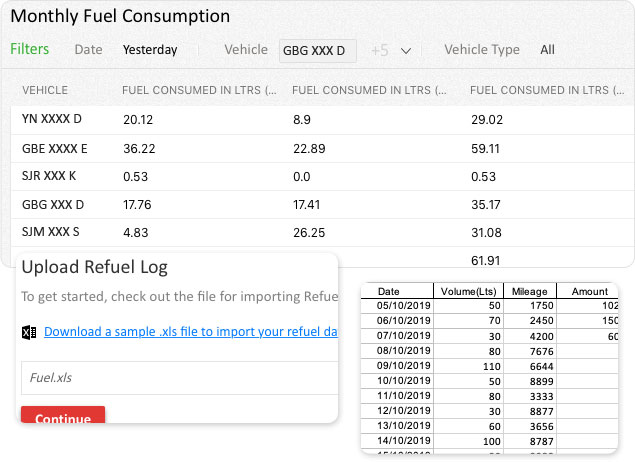 Analyse fuel efficiency
With AVLView fuel monitoring system, wasted fuel will be a thing of the past.
You can monitor, analyse fuel refilling and consumption even without using additional accessories like fuel sensor rods. Those who use spreadsheet would find this feature handy.
You may upload fuel refill data on a spreadsheet directly to the platform. Once uploaded, fuel logs are created and the fuel expenses are e-logged and would provide insight on
Total Cost;
Mileage;
Cost per Km.
Fuel Reports/Charts
Based on the available Fuel data, AVLView generate simple yet meaningful reports.
Apart from generating meaningful reports, AVLView convert data into simple charts that help you understand and analyse information in a better and easy manner.
Monthly Fuel Consumption;
Refuel;
Fuel Drain;
Fuel Consumption (Refuel based);
Distance – Fuel: Graphical representation on Distance covered vs Fuel consumed;
Fuel Level: Overview on fuel level @ specific hours of the day.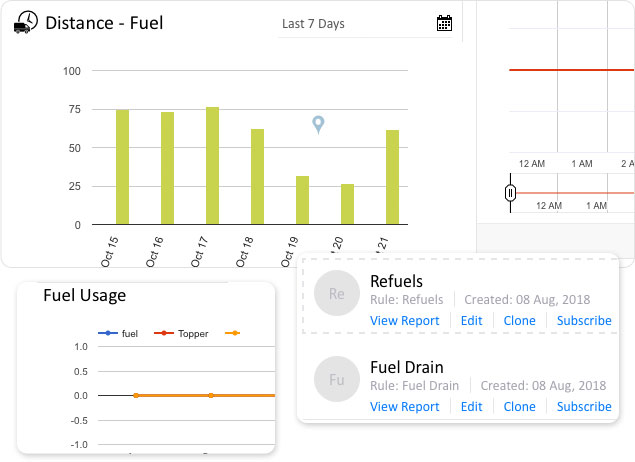 Regain control with Live GPS vehicle tracking!
Sign up for a trial account today.