Become white label GPS tracking reseller
Resell your own branded, white label GPS tracking platform as profitable software as a service offering in days — without massive investment.
Your domain
SSL, your logo, etc.,
Your pricing
Set your pricing.
More revenue
Sell around the world.
Built for you
Use it like it is yours.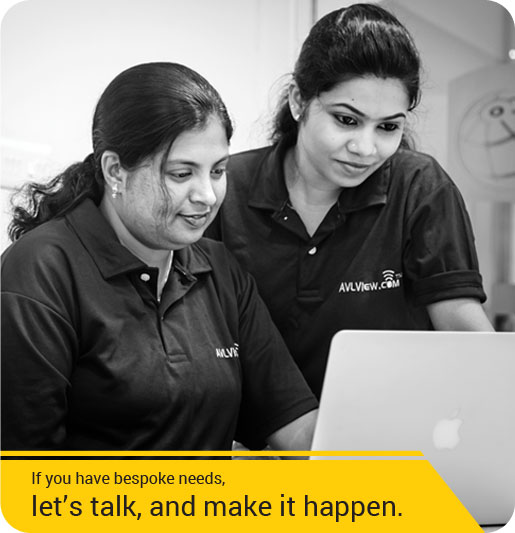 Join the AVLView white label partner program
Let's work together to help vehicle owners automate their logistic operations.

Your branding
Make the brand-able platform your own, with your name on the splash screen, logo and app icon.

Low pricing
Create your own pricing. Your clients only see the price you charge, not the price you pay us.

Powerful backend
Manage clients, subscriptions, billing, and apps. Monitor account activities and run reports.

Global IT support & services
Fully backed by our global support team and cloud network – to support your client base wherever.

Admin panel
Intuitive admin interface to manage client accounts, diagnose, and troubleshoot issues.

Resell, generate revenue
Take our platform and resell it to your existing customer base. Price it as you see fit.
See what you get with your branded platform
Becoming a white label reseller partner, you'll enjoy all the remarkable characteristics of this fleet
management system. Here are the main benefits that you and your customers get.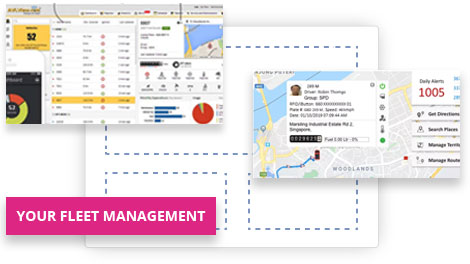 White Label Platform
The white-label platform lets you present it as your own if you don't want your customers to know about us.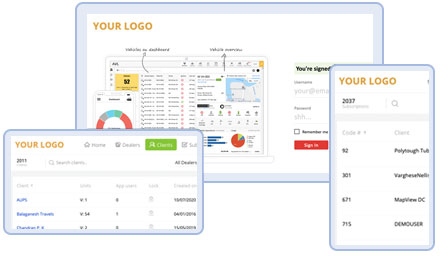 Partner portal
The intuitive admin panel lets partners efficiently manage clients and proactively troubleshoot issues.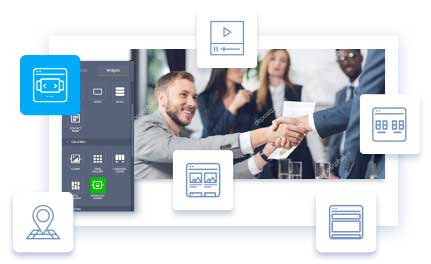 Appoint sub-dealers
You may appoint sub-dealers, resell the service to them under their brand and leverage geographic reach.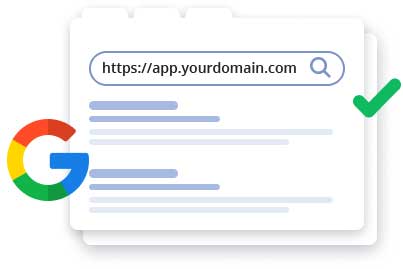 Custom URL
Your client can even have their custom sub-domain viz., https://client-name.yourdomain.com.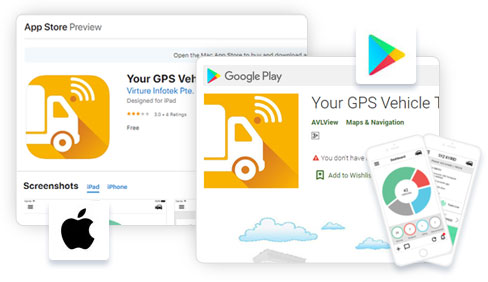 Your mobile apps
Your customers can use mobile apps Android and iOS, similar to the AVLView app available for download.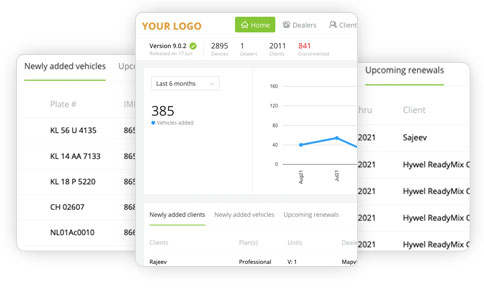 Powerful analytics
By analyzing visual data, you can start observing trends in vehicle additions and business growth.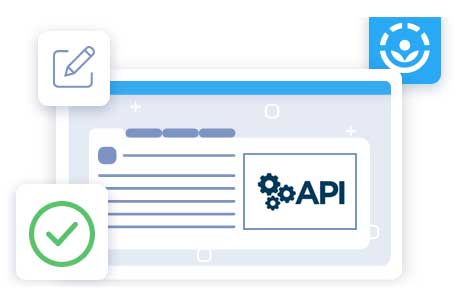 Integrate 3rd party tools
Extend the data across your preferred business software using our APIs/webhooks.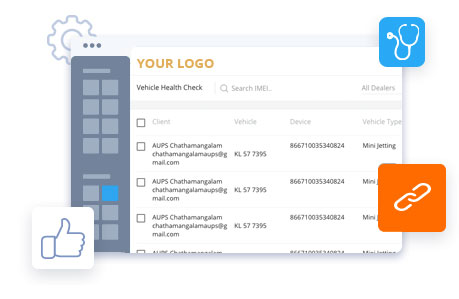 Useful diagnostic tool
This tool tests GPS communication parameters for issues and helps to alert you of potential problems or breakdowns.
Some of the supported GPS tracking devices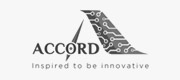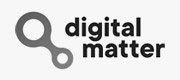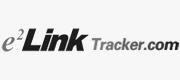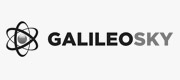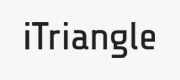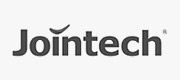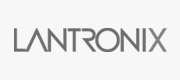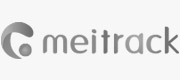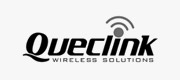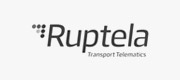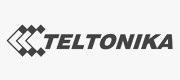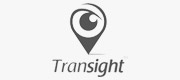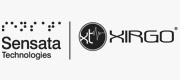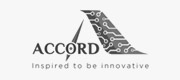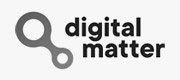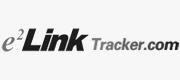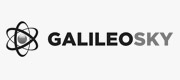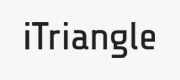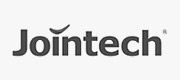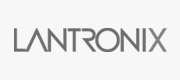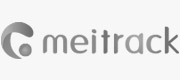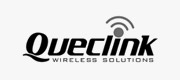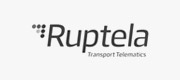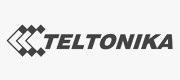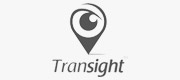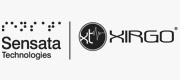 Frequently Asked Questions
It is a custom brandable GPS vehicle tracking service hosted by us on the cloud. You can offer your customers the fleet management service entirely under your brand without significant investment in software developers, UX/UI designers, and systems administrators.
Developing and supporting a full-featured GPS vehicle tracking platform would be tricky, requiring time, resources, and significant investment. But with our white label partner program, you can give your fleet owner customers all of the benefits with no headaches or maintenance.
As a white label partner, you can subscribe to the platform at a deeply discounted price, rebrand, and resell them to your clients at whatever price you choose.
Sorry. AVLView is a subscription-based service platform deployed on the Amazon cloud. In-house installation of the core AVLView fleet/asset intelligence is probably out of the scope of our current business model.
There are several critical benefits to reselling a white label e-commerce site.
Low priced; with just a minimum one-time white label development fee, you get your brand of a fleet management system. The system includes a web platform, iOS/Android mobile apps, a partner portal to manage your clients, platform updates and maintenance, and priority technical support.
It's feature-rich and straightforward with tools that 'wow' your customers. It is built for your customers (fleet owners) to fuel their success! You only need to have basic technical skills to resell your branded GPS tracking system successfully. The platform backend is maintained, updated, and supported by AVLView so that you can focus on sales.
It's quick to go online. The setup of your partnership account takes a maximum of just three weeks. The timeframe includes setting up your web app with SSL and submitting your mobile apps to the Apple/Play store for their review.
So after you join, you could technically start selling your branded fleet management platform subscriptions within the first month of signing up.
It's profitable. There's no need to spend time and money developing your GPS tracking solution — join our white label GPS tracking program and start selling right away. You'll receive deep discounts on partner subscription plans based on the number of vehicles you add to the platform, which you can resell at any price you choose. 90% of our white label partners make their first sale in the first month after launch.
Sorry. AVLView is a subscription-based service platform deployed on the Amazon cloud. In-house installation of the core AVLView fleet/asset intelligence is probably out of the scope of our current business model.
In short — anyone! Yes, if you are persistent and are willing to help fleet owners in your area improve their fleet operations, you would fit right in.
We work with a wide variety of partners, including:
GPS vendors: Bundle GPS devices with the tracking system and offer them to the customers.
Fleet consultants: Help with managing and automating fleet operations of small to medium-sized logistics companies.
GPS device manufacturers: Offer a robust tracking platform with your GPS devices that roll off the assembly line to the customers without the headaches of extensions and upgrades —- no server load or maintenance required.
Car rental companies. Ideally, it's good to partner with AVLView and use your branded platform to monitor your fleet of vehicles and save a lot of money in the process.
Corporates. Large conglomerates can save a lot of money by having their own branded platform and buying GPS devices on their own and save 1000s of hours by not building in-house.
If you're still unsure if white labelling is the right direction for you, we'd love to talk to you about your needs and find the perfect solution.