Learn how this school bus tracking system helps schools optimize school bus transport process
For schools, the bus tracking system helps them make good, informed decisions about drivers and routes. This GPS system helps the school set up routes that make the most sense based on time and fuel consumption.
It can also help pinpoint unsafe or borderline bus drivers. The school system can set up a notification system for a driver who exceeds the speed limit, brakes too hard, takes a corner too sharply or accelerates too quickly.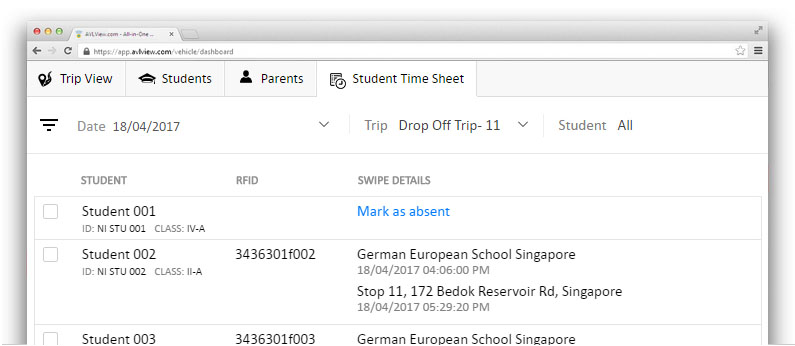 Of course, there are times when a driver needs to brake suddenly or accelerate quickly, but this notifies the school system each time so that they can identify any problem drivers and replace them before a tragic accident occurs.

Schedule, Manage, and Analyse Trips to Securely Transport Kids from Home => to School => back Home.
Create pre-scheduled trips for school buses with routes
Mark student pick-up/drop-off points as waypoints
Take kids' school attendance with RFID cards
Receive notifications (mobile/email) on schedule violations (time violations, route deviations, missed stoppages etc.)
Evaluate driving methods and identify rash driving instances
Import student data (grade, class, division etc.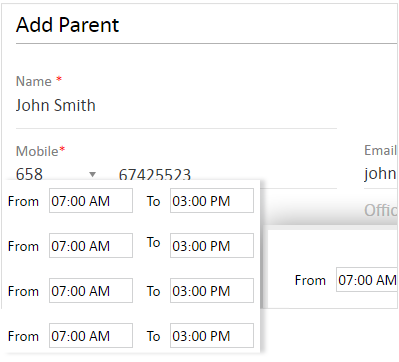 Trip-view on map that gives a clear cut view on the route & stoppage points (Student pick-up/drop off)
Define active hours for parents for active usage; limits them to do tracking only on their kids' trips
'Broadcast Message' feature lets you send a quick notification (via mobile notification) to parents on trip delays/cancellations
Send broadcast message to notify parents of trip delays/cancellations.
Student timesheet report with real time updates on active trip. i.e., As soon as a student swipes RFID card, you could view it real time on report
Option to mark if student is absent, this stops further parent notifications that are no longer relevant
Reminders on periodic services and maintenance of school buses
Trip playback history stored for up to two years
Take student attendance (with the use of RFID cards)

Boarding bus while pick up
Leaving bus while pick up
Boarding bus while drop off
Leaving bus while drop off