Your fleet runs on real-time data
Live GPS vehicle tracking puts you in direct control
Your fleet data is readily available to you — not just any data but timely, live GPS vehicle tracking data.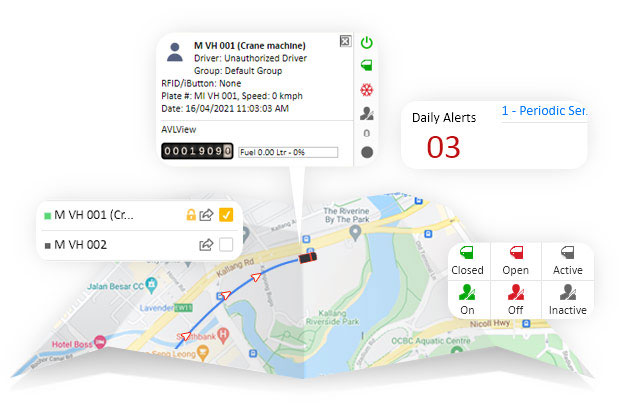 Monitor your vehicles live anywhere, anytime
Be in charge of your fleet
Grow your business
Tune every view to fit your fleet operation
Set up views, work with your data, and make it meaningful. View colour coded live, past vehicle tracks, and share the actionable information.
Tune every view to fit your fleet operation
Set up views, work with your data, and make it meaningful. View colour coded live, past vehicle tracks, and share the actionable information.
Automated Rules
If you're still considering whether your company needs this,
keep reading to discover the benefits of live, real-time GPS tracking.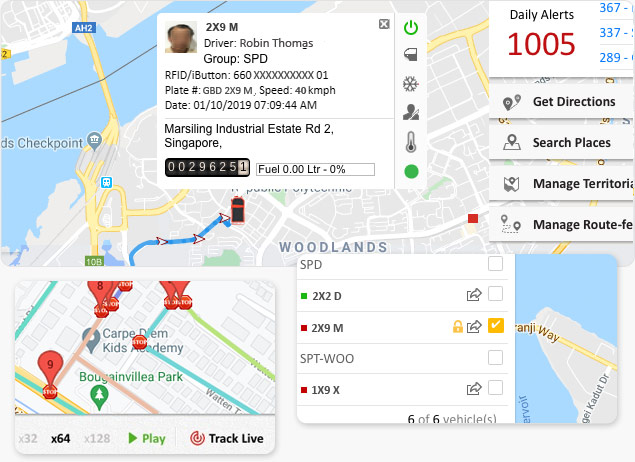 Live GPS Vehicle tracking
The data is refreshed every 10-30 seconds providing each vehicle's exact position. The display is intuitive to use with arrows on the map showing any chosen vehicle's route.
Knowing where your vehicles and assets are at all times helps you regain control of your fleet operations. You will have real-time data on:
Follow the vehicle movement
The map-centric user interface is built on layers, on the Google map data. It allows you to store points on the map, such as landmarks, stops and delivery addresses.
The map automatically updates and pans with the movement of your vehicle and shows you the route with arrows marked on it.
A live trail for moving vehicles;
Accurate geo-location data;
Worldwide road, traffic data;
99.9% uptime reliability.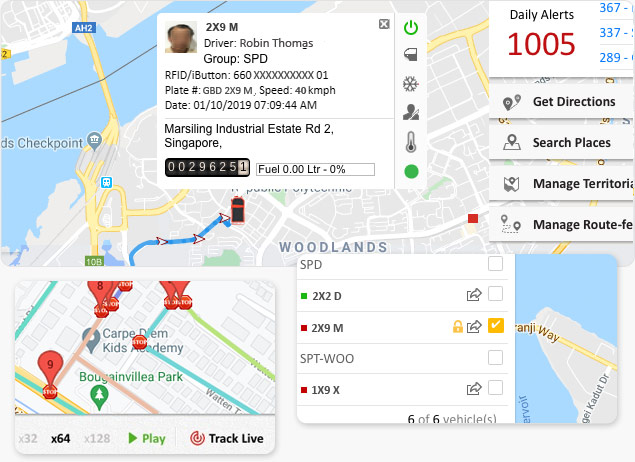 Track your vehicle live on your mobile
No more hassles of carrying your laptops around, track your vehicles on the go, that too live 24/7 on your mobile device.
With meaningful real-time data available on your mobile, you can address problems in real-time, while improving your operations over the long term
Vehicle tracking app for Android and iOS;
Intuitive user interface;
Quick access to meaningful fleet data;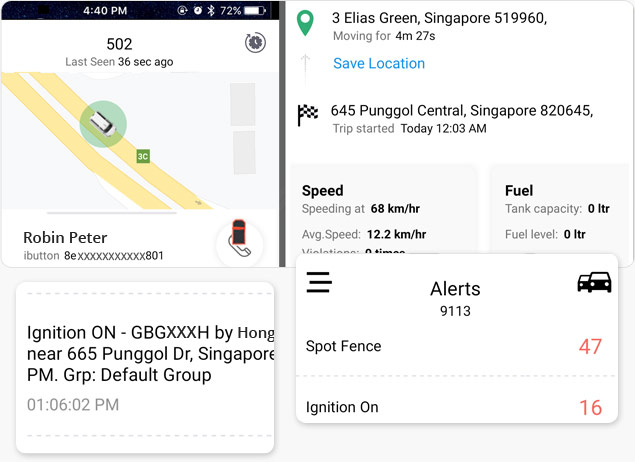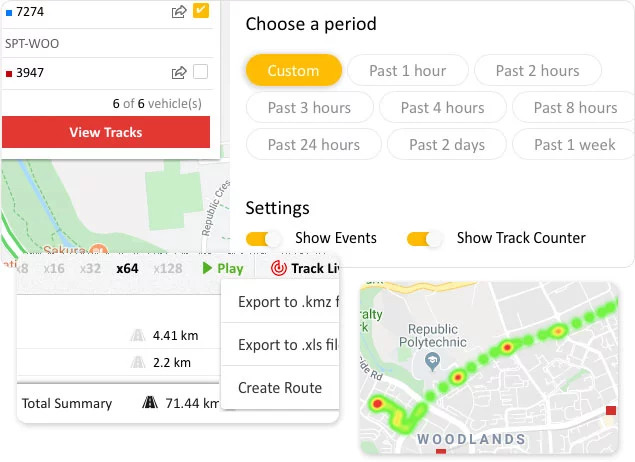 View past tracks (history) up to 1 year
You may refer to your vehicles' past tracks (history data) anytime up to 1 year. You may retrieve the past tracks; for hourly, weekly or any custom range.
Replay past vehicle movement;
Save route (incl. waypoints) from past tracks;
Measure how far, how fast vehicles travelled;
Heatmap of fleet activity for the period chosen;
Export vehicle historical tracks.
Share vehicle movement with your customers
There's nothing more than being honest up to the word you promised to deliver on time.
What if there is an unexpected delay? Just share the live vehicle location so that your clients may track their shipment on the map in real-time.
Share live GPS vehicle tracking session;
Set link expiry with time frames;
Fully secured, shares only vehicle real-time data.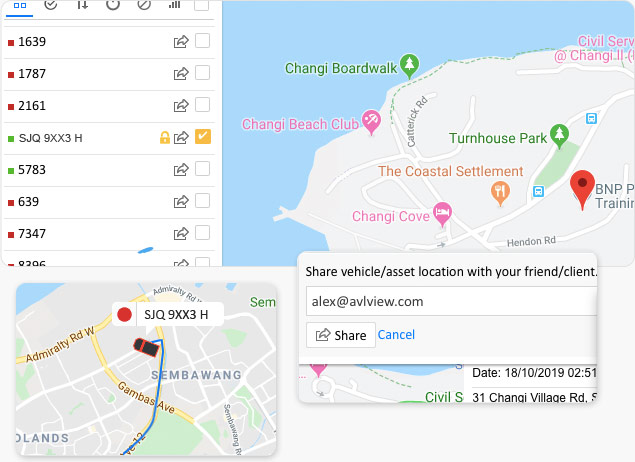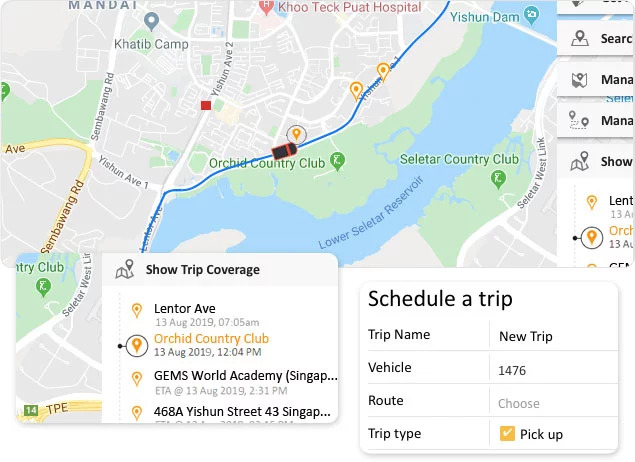 Real-time trip coverage with ETA
Create instant daily trips for your vehicles on the map. Include all your landmarks as waypoints en route and get an estimated time of arrival.
Nothing is more effective in calming an impatiently waiting customer than being able to ascertain the exact time of arrival.
Create trip schedules and get an Estimated Time of Arrival (ETA)'s based on the time you specify for each stop point.
ETA refreshes at each waypoint en-route;
Updated trip progress on the map.
Real-time road traffic data
Now you know how to keep your clients on course on occasions of delayed deliveries. But, what if you could avoid all those delivery delays by identifying road traffic and re-route your vehicles?
The traffic layer on the map helps you analyse road traffic in real-time and organise trips accordingly using the 'Create Instant Trip' feature.
Points of Interest (PoI) along with traffic layers;
Real-time vehicle tracking with road traffic data.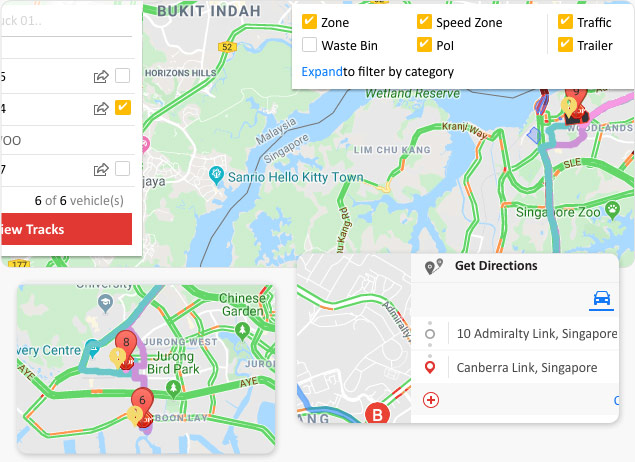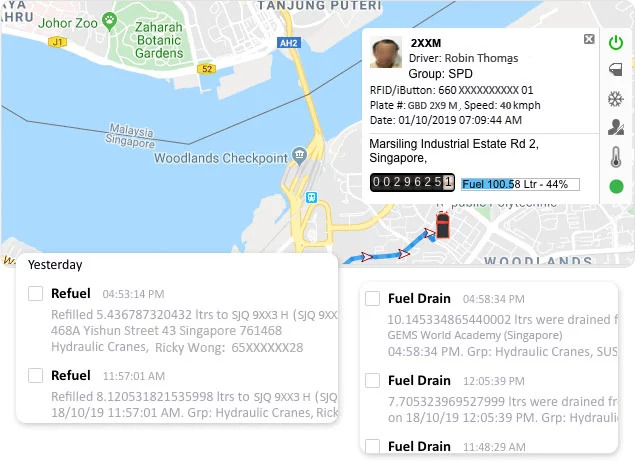 Monitor Fuel and detect Fuel theft**
Do your vehicles' fuel tank running questionably low? It's essential to use a fuel tracking system that helps you track fuel expenses so you can keep them under control.
With digital fuel sensor rods installed into your trucks' fuel tank, you would be able to pinpoint fuel wastage or even outright fuel theft.
Up to 95% fuel level reporting accuracy;
Monitor fuel-level real-time;
Keep a tab on fuel refuel and drain;
Low fuel level, refuel and quick fuel drain alerts.
Vehicle Filtering
Do you have fleets operating for different departments and wish to view a list of vehicles running for a specific purpose? The filter option helps you search for vehicles based on
Vehicle Type;
Particular Organisation or departments.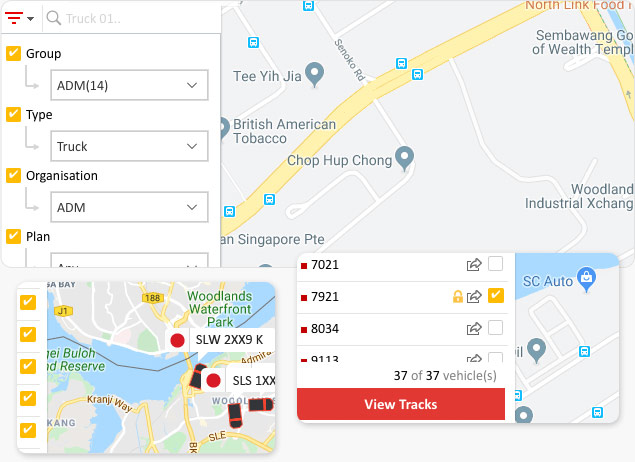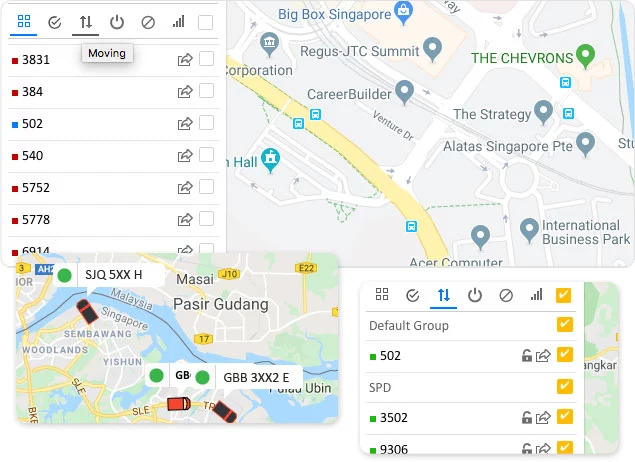 Sort Vehicle based on its state
You can sort your trucks based on specific criteria and manage your fleet with minimal effort.
You may sort vehicles as
Recently tracked;
Stopped vehicles;
Out of network vehicles.
Right Pane options
Other notable features let you manage your places of interest and get directions between places.
Manage POI/Zones;
Search places;
Get Directions;
Show Trip coverage.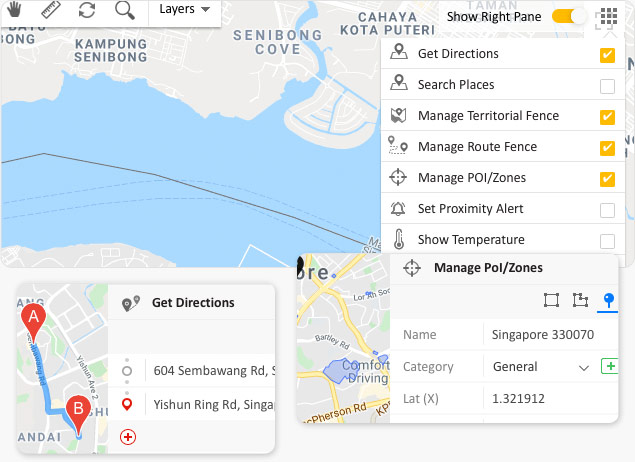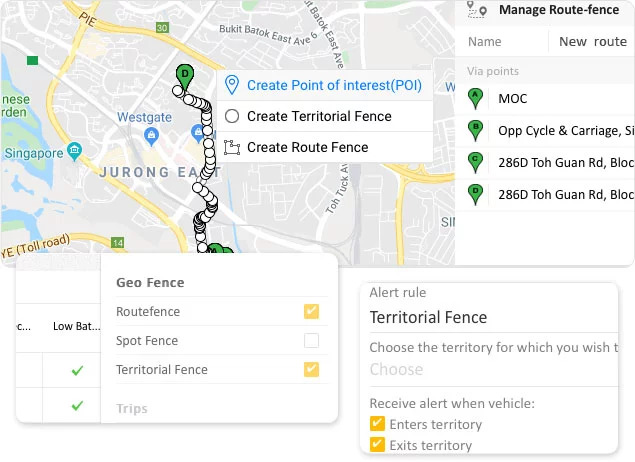 Manage Route, Territorial, and Proximity alerts
You may create a specific route or territory for your vehicle(s) and set alerts for any deviations in the predefined path or territory.
Create a route and assign it to your driver;
Alerts on deviations in the path;
Proximity alert on vehicle moving into a zone.
Find Nearby Assets
With this option, you could easily search for any nearby vehicles. Set a radius, and you will be able to view all the vehicles in the specified location/area.
Set a radius to search a nearby vehicle;
The feature is of great help during an emergency.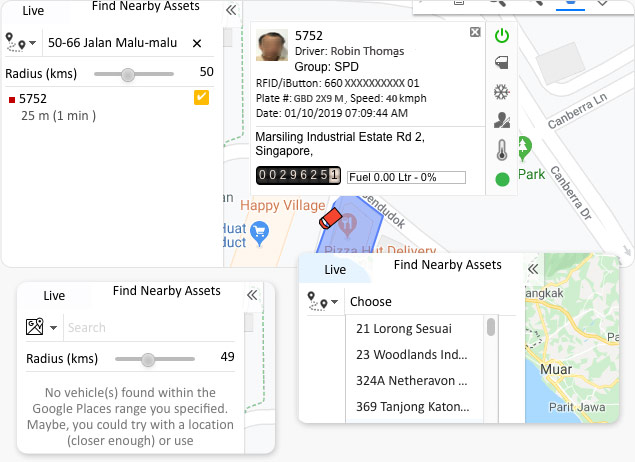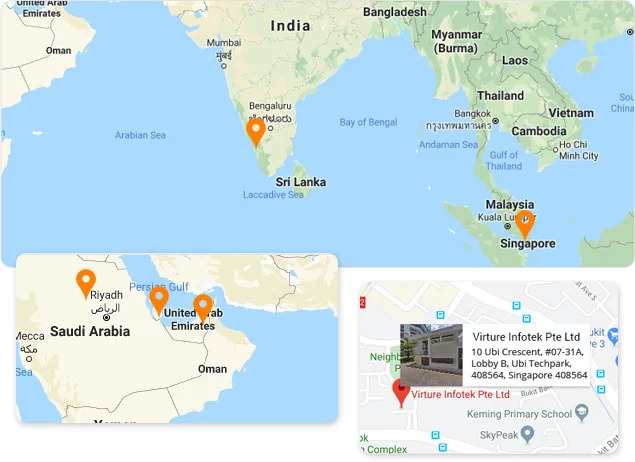 World wide coverage
If you are tired of keeping up with your fleet operation, then let us help you get to the point you need to be.
The platform supports many GPS vehicle tracking devices and we do have support teams in the following countries;
Singapore
India
Kingdom of Saudi Arabia (KSA)
Mauritius
United Arab Emirates (U.A.E)
Qatar
Kenya
Bahrain
Zambia
Regain control with Live GPS vehicle tracking!
Sign up for a trial account today.
Our search for a reliable fleet management system ended the moment we found AVLView fleet automation. The software is powerful and the support is awesome.
Abdul Rehman
Arqah Charity