Top 9 business sectors which use GPS vehicle tracking
"I have 300 vehicles out there, but I do not know the position of even 1 of them; then how can I know for what purpose they are being used for?" Let the count be 30, 300 or 3000, worries are common for all fleet owners. This is how GPS tracking came into the market and established itself; a solution that was so wanted to answer countless questions.

"I have a very small business and I own only 10 vehicles, I don't think I can afford GPS vehicle tracking and the same can make any considerable change to my cost returns".

You are not only going to reap financial benefits with GPS tracking, but also claiming many intangible benefits including customer loyalty, upper hand over competitors and a brand name.

Who uses vehicle tracking the most? Let's peep through and know on our own…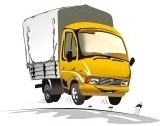 Logistics, Courier & Rent-A-Car Services:
Every minute of an hour is valuable for these industries; quickly dispatching the closest driver to the delivery location can make all the difference. Through 2-way communication, a GPS tracking system allows both dispatchers and drivers to see which vehicle is closest to the next pick-up/drop location.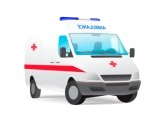 Emergency Services:
Emergency services including police, ambulance, fire engines etc take the help of GPS tracking to reach the destination point as soon as possible through the most feasible route by avoiding all unwanted stops/deviations/traffic blocks with the help of a control center at the headquarters.



Educational Institutions:
Who's not worried about their kids till they reach back at home from school? School authorities found a flawless answer through GPS tracking; parents can now receive location updates of kids through text messages/SMS.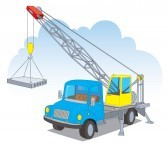 Construction:
Infrastructure companies make use of GPS tracking to track & monitor gigantic trailers & heavy equipment so as to know where all the assets are, all the time. Detailed information on idled engine times make it easy for the site managers to take decisions wisely on overtime claims.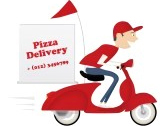 Restaurants, Catering Services & Product Distribution:
Restaurants keep more accurate delivery times and offer the food as hot as it is. With real-time GPS route planning and dispatching, product distribution is done more easily and quickly. GPS tracking with temperature monitoring sensors are also of great use in this sector.