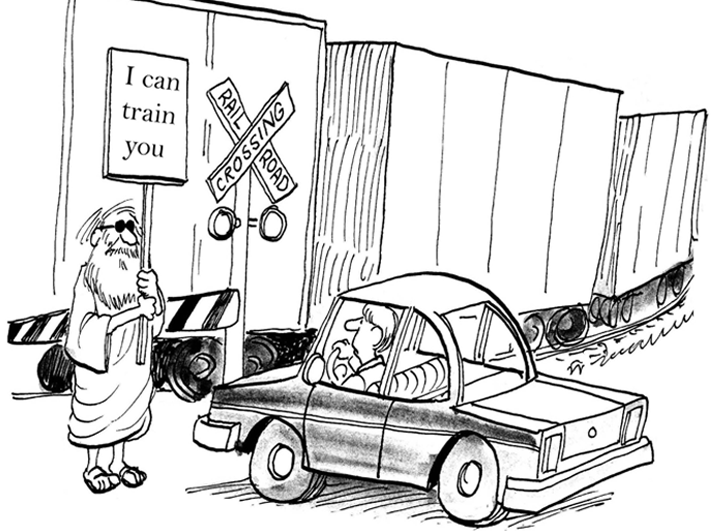 If you're a fleet owner, you know that the service vehicles or trucks come with tremendous capital investment.
Your drivers, too, are valuable assets to your business and play a significant role in keeping your vehicles up and running for optimal use.
So to ensure driver safety, you need to focus on these areas, viz.,
Driver safety program implementation.
Selection of drivers; good choice of vehicles and their maintenance.
A good fleet management platform for monitoring the operations.
This post will cover the above three focus areas and help you take some practical steps to establish safe driving among your drivers.
Why you should track fleet driver behaviour?
Your drivers are the most valuable assets. Driver behaviour tracking is essential in running a successful fleet operation, period.
Their behaviour on the road directly reflects how you run your business. And as a fleet owner, you are socially responsible too.
To put it simply, a fleet manager cannot outrightly know or tell a driver's behaviour behind wheels. Fortunately, today fleet tracking systems significantly do more than just locating company vehicles on a map.
To improve fleet driver behaviour, you would need at least 60 days' baseline fleet data. The insights from the fleet management software also would help you move into action. Based on the findings, you may also form a safety-measures strategy and initiate training programs for drivers.
Then follow these 7 steps to formulate a driver safety plan using telematics data.
#1: Create a safe driving policy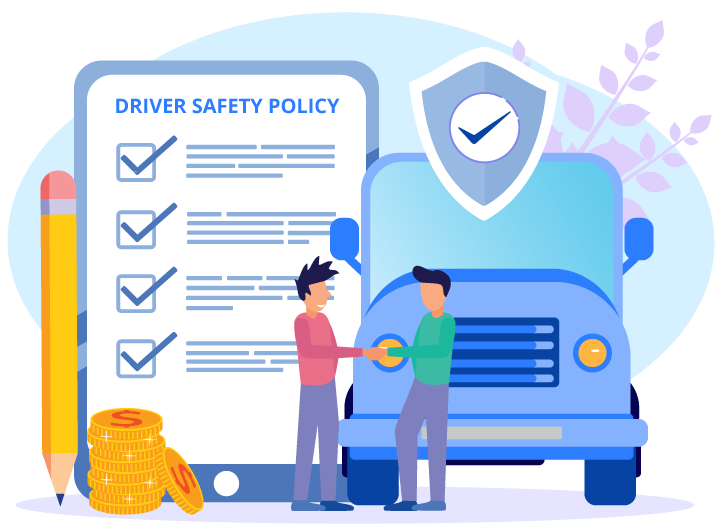 As a fleet owner, you need to let drivers know what your expectations are. This message should come straight from the management to demonstrate your commitment to protecting the safety of drivers.
The policy should clarify the driving policy's key elements, including mobile phone usage, seatbelt requirements, speeding, route deviation, and alcohol consumption.
When creating your driver safety policy, remember to maintain regulatory compliance and identify which state and federal regulations govern your vehicles and drivers.
Also letting the drivers know that there is a driver behaviour tracking system in place makes them more responsible and committed to their job.
#2: Turn data into actions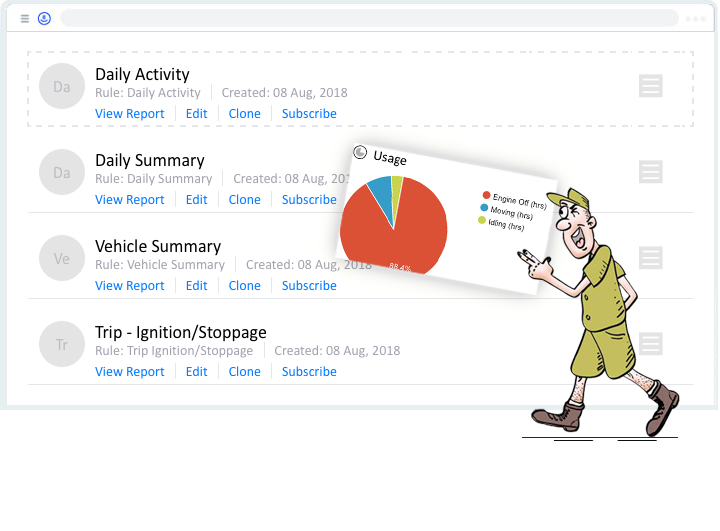 Do you know that a speed decrease of 1 km/h (0.62 mph) prompts a 2-3% decrease in crashes on the road?
The first step to changing driver behaviour is using the data and turning it into actions: dig into real-time speed, route deviations, sudden braking, quick acceleration, and idle time.
The fleet data from the GPS device installed provides the fleet owner with the eyes and ears to be a backseat driver without even stepping foot into a truck.
You may speak to your drivers and see which areas they need the most help and create safety strategies that address those issues.
Even if you put fuel costs aside, harsh acceleration/braking and speeding may increase recurring maintenance.
Meanwhile, less aggressive driving can cut down the wear and tear on the vehicles, generally bringing about lower overall maintenance costs.
#3: Evaluate driver competence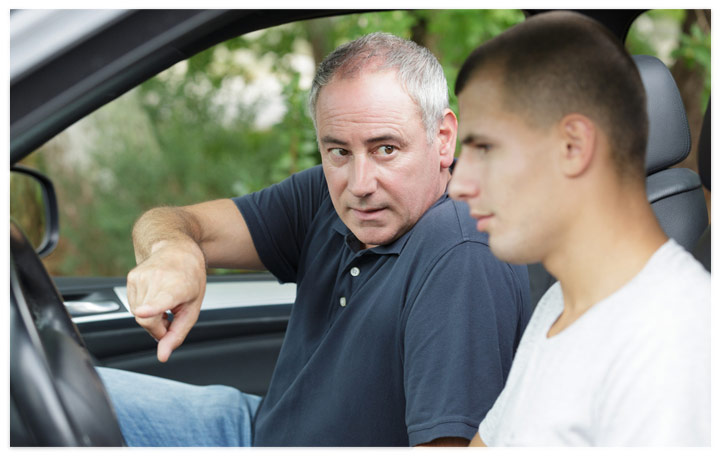 Unsafe driving behaviour harms your fleet of vehicles. However, evaluating drivers who meet consistent, safe driving expectations might be a lingering challenge for fleet managers.
The best way to evaluate driving skills is by direct observation. Have a driver trainer or an experienced driver ride along with other drivers.
One of the essential points in the driving policy is to do this exercise upon initial employment. It is prudent to hire a qualified driving instructor from a driving school to assess your drivers. Based on the instructor's feedback or the generated data from a driver behaviour tracking system, you may arrange remedial training in certain areas.
Old habits and complacency "creep" back in – lessons learned quickly fade away unless applied often. Hence re-assess drivers every two years to confirm they continue to perform as you expect.
#4: Check the driving violation report
AVLView fleet management system provides fleet owners with driving violations reports along with a driver scorecard. You may compare week-over-week or quarter-over-quarter data reports to baseline data.
These reports help you identify drivers who need to improve competency. It can also act as a powerful incentive for drivers to improve on their own.
Like large fleet owners often do, you may add competitive or gamification aspects to competency – for instance, reward the highest safety rated drivers with cash, gifts or days off.
#5: Keep up with the vehicle maintenance on time
Your company's vehicles must be adequately maintained and inspected to reduce the number of breakdowns and crashes due to a system malfunction.
As per the manufacturer's recommendations, choose safe vehicles for your fleet and maintain a routine preventive maintenance schedule for service.
Keeping vehicles well maintained prevents breakdowns, reduces downtime and helps to prevent crashes. Keep tires properly inflated; change the oil regularly. Ensure that brakes are working correctly and all hoses and plugs are in good condition and tightly sealed.
#6 Manage vehicle utilisation, thereby extend its life
With the help of AVLView telematic fleet intelligence, a fleet owner can prolong vehicle life by monitoring usage hours, continuous driving routine, and more.
For instance, you can identify vehicles with higher trip mileage and alternate them out with lesser or even under-utilised assets, ensuring a more even usage distribution over time.
The system turns this data into insights that can improve vital operational factors and deliver more effective lifecycle management.
#7 Team commitment
Your fleet driver safety program must be instituted as a part of your company's safety culture. It should be comprehensive and up-to-date, reaching each employee who gets behind the wheel.
Unless the leadership make sure that policies and procedures are strictly followed, you can not meet clear, consistent expectations. The commitment has to start at the top, from you.