Read below the shocking survey results provided by WHO, UN revealing the fatality and widespread effect caused by rash driving, traffic congestion and poor rescue services.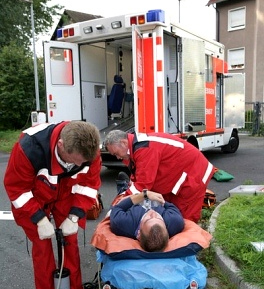 According to 2004 surveys, 1.2 million people (2.2 % of all deaths) died of traffic accidents with India & China topping the table. Western and other developed nations are not an exception for the same with U.S standing upon the 6th position on the table. As per 2004 surveys, in a worldwide perspective, motor vehicle collisions leads as the major cause of injury death among children worldwide 10 — 19 years old (260,000 children die a year, more than 10 million are injured). With the no: of vehicles on the track multiplying day by day, in this year 2013, we wouldn't be wrong to conclude that the death rate by road accidents counts might have doubled easily.

It's high time to think more on the safety of people who take a vehicle and go out to the streets for fulfilling tasks/duties. Pedestrians are not an exception.

What measures could we take to tackle such a challenge?
Control the no: of vehicles being released on a daily basis or
Widen the roads every time as per requirements or
Impose new criterion for driver license
Are these all practical & possible? Certainly not, these decisions can even change the social & economic aspects of a nation on a bad note, but there's something that we can do. Talk about the possibilities of saving lives; in case of emergencies, getting rescue vehicles to the accident spot safely and quickly. Where seconds & minutes are valuable, often the command center (hospitals/emergency services/police stations etc) takes time to choose, organize and route the appropriate emergency vehicle to the right spot in least time.

Fortunately, we have a technology, GPS vehicle tracking systems that can make emergency situations a lot easier to communicate to. With real time location updates possible in every 5 seconds, vehicles and personnel nearby the accident site can be re-directed to save the victim within a short span. Emergency leads/heads can look at the map to find the vehicles equipped with the most needed machinery in specific cases and communicate with them directly to reach the spot in least time. Say for eg; Police cars, Fire trucks, Ambulances, Dog squad etc can be located easily on the map and send to wherever required in no time by finding the best possible route. Not limited to emergency services, various business sectors can make use of GPS tracking systems to track & monitor their vehicles, cargo and personnel reducing the risk of theft and to increase driver & vehicle efficiency. Deliveries can be organized, young vibrant teenage drivers can be monitored, valuable goods can be tracked and what more could you reap using GPS technologies, explore & experience the pivotal technology.