Do you own a business that delivers food or other consumer items to peoples home with your own fleet of vehicles? Have you been struggling with not meeting your promised delivery times? Are you feeling like your drivers could be acting more efficiently? Then fleet automation may be the next tool your growing business needs.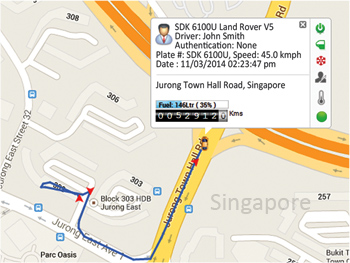 Online vehicle tracking lets you analyze driver behavior

Are your drivers taking the quickest routes to their destinations? Are they running personal errands on company time? Do you have concerns about products not reaching customers? Online vehicle tracking as part of a fleet automation system can be a big step toward remedying these and many other common concerns.

With the option to Track vehicles online, you will be able to see where every single one of your fleet vehicles is at any time. You can monitor the routes they take and get alerted if they stray off from assigned paths. It gives you the ability to analyze your delivery routes over time and explore other options.

Yes, It's affordable

We love small businesses, so we have made sure to develop fleet automation packages to fit any budget. We love to help customers save more money through optimizing their fleet than they spend on our services. If you are tired of struggling with the costs of a fleet that is not running at its best, then let us help you get to the point you need to be at. Contact us today for a personal consultation.