New report on Ignition On/Off events
Offers you an understanding on when & where exactly your vehicle's ignition was switched on/off.
Reports => Others => Ignition On/Off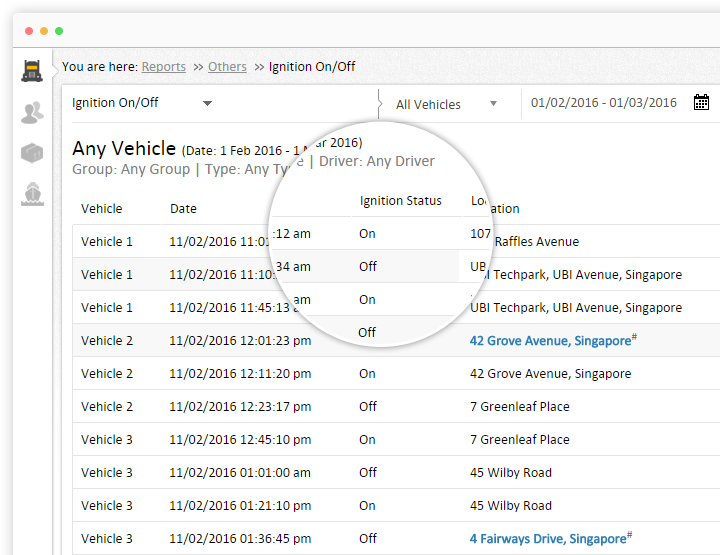 Spatial view now available on Overspeed report too..
Reports => Driving Violation => Overspeed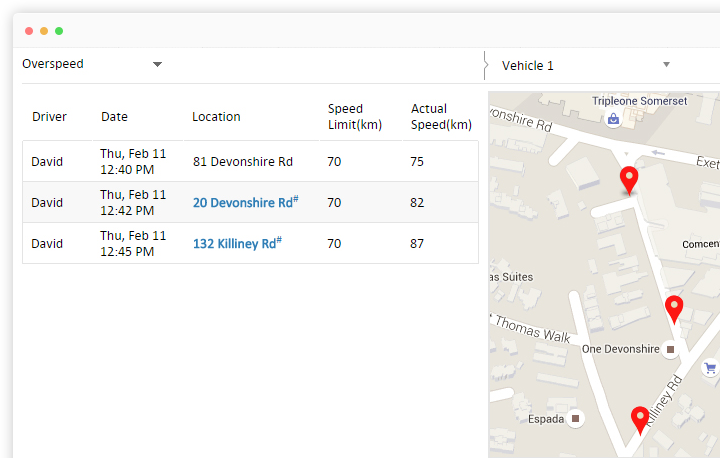 Other Improvements
Two more fields added to Staff Time Sheet report – Location & Pick up/Drop off.

Report => Trips => Staff Time Sheet

Revamped scheduled trip report; now offers scheduled & actual arrival/departure times on waypoints too.

Report => Trips => Scheduled trip

User can now set a speed limit to rate driver's performance in driver scorecard.

Administration => Basic settings => Speed limit for Driver Scorecard

Re-defined seatbelt violation rule ie., a violation is recorded when:

– Vehicle starts moving without driver wearing seatbelt
– When vehicle is driven without driver wearing seatbelt for 'x' minutes
For AVLView Partners
Lists all upcoming renewals that make it easy for partners to get renewals done on time.
Perform IO Mapping for newly added vehicles – Set & configure digital/analog ports and add/modify analog formula per vehicle.
Stage records (vehicle snapshot based on IMEI no for a specific date) for immediate troubleshooting.