First of all we must understand what GPS Vehicle tracking is all about. Vehicle tracking is a blend of GPS (Global positioning system) and GPRS (General packet radio service). Now, let's split the technologies here to get a vivid idea on this.
GPS & GPRS
What is GPS? Global positioning system or GPS refers to satellite navigation technology (uses over 24 satellites) that provides accurate information on position & time of an object on earth which is in line of sight for four or more GPS satellites. Whereas GPRS facilitates instantaneous connections through which information (as packets of data) can be sent or received immediately as the need arises, depending on the network coverage of GPRS service providers.
How GPS tracking works?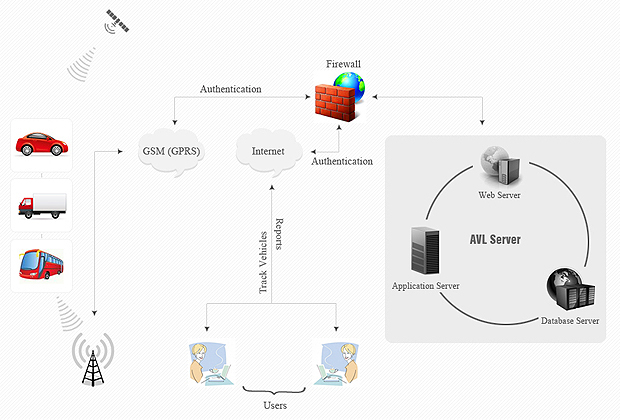 A GPS system includes two attributes, a GPS access & a GPS receiver. GPS receiver captures the radio signals transmitted from GPS satellites which contains geographical coordinates (latitude & longitude values)of objects which are in line of sight for four or more GPS satellites. Location can be determined even if the objects are in line of sight of less than 4 satellites, but the accuracy of information cannot be guaranteed in such cases.
GPS tracking technology is used for finding the location of a vehicle or an asset with the help of GPRS technology. GPS satellites identify the position of a vehicle or an asset and send radio signals, captured by GPS receiver that records these data internally. Using GPRS technology captured data is sent to a centralized server which is then reflected in AVLView's vFleet Management System (user interface). Received data is then converted into facts & figures and made visual in real time on maps .
Gps tracking unit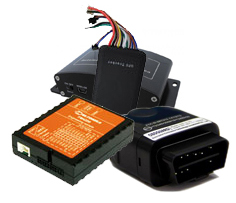 First step of the process is installing a GPS tracking unit in your vehicle, this unit is often placed covertly in order to keep the device safe & sound, free from intentional damages or natural causes. This tracking unit or receiver captures GPS signals from satellites and the processer with in encode these signals.
The receiver has the capability of identifying & determining various vehicle attributes including location, speed, mileage, ignition status, door status, idle status and much more information. These data packs from GPS satellites are bundled together to a single transmission data, encoded & encrypted and transmitted directly to our control center using a GPRS connection.
Control Center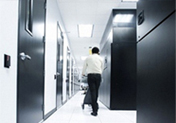 Using GPRS technology, our control center receives the packets of data being sent from various GPS trackers across the world. This data is then decoded, decrypted and displayed in our Webabased SaaS application. All information stored securely in our control center offers historical records for references int eh future.
User InterfaceInformation from our control center is sent directly towards our web server (deployed in cloud) which is equipped with geo servers and map engines that translate transmitted data from control center to geographical coordinates on map. By logging on to our web based application using your username & password, you could watch the status of your vehicles including historical data. This can be accessed from anywhere at anytime, all you need is an internet connection and an updated web browser.